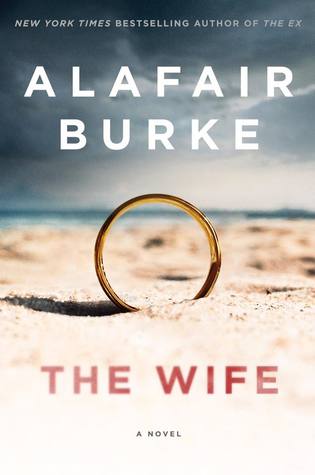 4 Stars
"Misunderstandings don't happen when a situation is black and white. They only happen when there are shades of gray, when there could be two different versions of the same damn thing."
Have domestic thrillers always been a thing? Probably so. I just didn't know the term until recently. Either way, I dig 'em.
The Wife
is a "ripped from the headlines" kind of tale about Jason, an economics geek turned media darling, who is accused of inappropriate behavior by an intern. It doesn't take long before skeletons start to tumble out of his closet and another woman steps forward to accuse him of rape. Angela is faced with a terrible decision – stay as quiet as possible so her own history doesn't get figured out and brought to public attention or stand up for her husband and risk every
one
finding out about every
thing
regarding her personal life.
I'm not going to say much more, because the whole point in these Lifetime Movie Mystery Channel types of stories is to be able to read them without being spoiled. I will say that although I have a couple of his novels on the "hysterectomy shelves" I have never read James Lee Burke before so I can't compare his stuff to his daughter's. I will also say that I thought Alafair was a dude's name, so I didn't even have a clue that she was a she before picking this up, let alone the fact that she's related to a famous writer. Nope, I put stuff on hold simply due to the fact that I'm a lemming and once my friends start reading the same thing I don't want to feel left out ; )
Per usual with this style of book, you
really
have to suspend disbelief. But that's what makes it fun. The 4 Stars are strictly for the page turnability (new word) factor. With warm weather (maybe???) finally upon us, this is a sure hit for vacationers who like to read a bit of the stabby rather than steamy as they play my favorite summertime game . . . . .