3 Stars
Some of you may know that this past weekend it was my turn to take the oldest on a roadtrip to play some baseball. Since I am a person who pretty much develops narcolepsy once in a motor vehicle, I had to find a way to pass the time/perk my interest/keep us alive. Thanks to my friend
Optimist
,
Funny Amazon Reviews
was downloaded (for zero dollars, natch, as I am nothing if not poor) and provided both the son and I some quality hardy-hars for about half of our journey (in case you are curious, the other half was spent belting out everything by the Florida Georgia Line at the top of our lungs since the hubs wasn't along to enforce the "no singing" rule).
This selection is exactly what the title says it is – funny Amazon reviews read by celebrities. Most of the choices have reached some sort of viral fame – the most memorable probably being the "Bic for Women" pens that had females all around the world asking . . . . .
OF COURSE THEY CAN!
I mean, those grocery lists aren't going to write themselves, are they? And just look what happened when boxes of these showed up at an International Women's Day conference . . . .
Poor guy, he should know better than to try and use things developed strictly for women. He probably got a yeast infection simply from touching it!
The other unforgettable set of reviews featured a pack of wolves on a t-shirt . . . .
According to the narration by Jane Lynch (who was looking at reviews in order to find gifts for friends and family), this was a possible option for young Taylor Lautner. I'm thinking she doesn't
really
know him, though, because it's pretty much common knowledge that at some point everyone asks the question . . . .
To which I say NO THANK JEEBUS!!!!!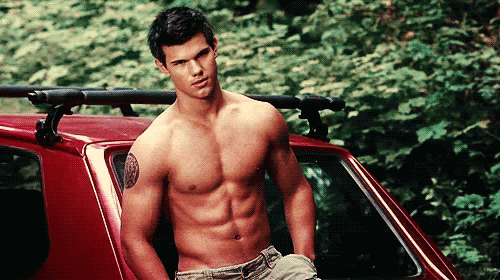 I should punch Jane Lynch right in her hoo for even thinking about changing the status quo.
Anyway, this was free and it was fun. We eventually made it to our destination . . . . .
And arrived at a baseball diamond
literally
in the middle of a cornfield . . . .
The kid pitched his innings and gave up no runs, played solid in the outfield corners, laid down a quality sacrifice bunt, got walked and got a hit . . . .