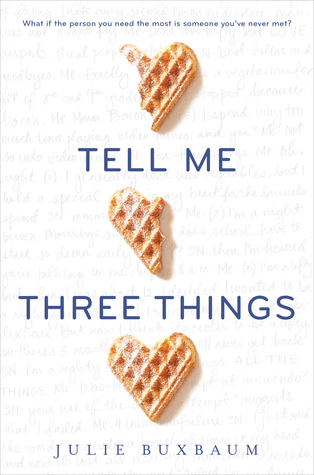 5 Stars
There's really not much reason to write any sort of detailed review on this.
Rachel
summed it up perfectly in hers when she said "this book is the straight version of
Simon vs. The Homosapiens Agenda
." She's spot on – and she's also 100% accurate when she says it doesn't even matter. If you loved Simon, you should love this one too and if you're anything like me you will have your co-workers terrified and asking . . . . .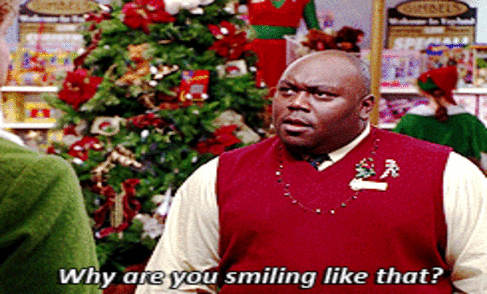 Two years ago Jessie's mother died. If that wasn't horrible enough, her father just eloped with a woman Jessie has never even met and moved her from the comfort of their middle-class life Chicago to a new life which features mansions and private schools in LA. To say Jessie doesn't quite fit in might be the understatement of the year. I mean, the poor girl is still rocking scrunchies for goodness sake . . . . .
Jessie assumes the next two years of her life will be sheer misery, until she receives an anonymous e-mail and some unsolicited advice from someone known to her only as "Somebody/Nobody." As the two get to know each other, Jessie discovers maybe things aren't destined to be as awful as she originally thought and we readers get to discover . . . .
"What better story is there than the girl who discovers that true love has been waiting right next door all along?"
And for the record, my idea below that the stepbrother might be Jessie's secret admirer was totally off the mark. If I had bothered reading five pages I would have learned he was gay. Whoops. What can I say? I'm a disgusting pervert through and through . . . .
Bottom line is if you are a fan of teenage romance movies, you'll be thinking this would be perfect for the big screen and you'll feel like this almost the entire time you're reading . . . .
ORIGINAL "REVIEW":
I just started this, so I can't truly "spoil" anything, but the secret admirer has to be
(view spoiler)
[the new stepbrother, right? Or am I just disgusting???? (hide spoiler)]