4 Stars
"You want to hear a story? Well, buckle the fuck up."
You're probably wondering how someone who
incessantly and annoyingly
occasionally mentions how she doesn't read past the first book in a series ended up reading a #3. Well, the answer is simple . . . .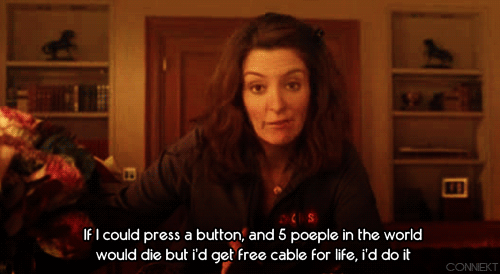 But in this case I want free books. Here's the part where I publicly out myself and admit that I have had a hard copy of
What The Hell Did I Just Read
in ARC format for
EIGHT MONTHS
. This is why NetGalley denies me so frequently – they are well aware of how much suck I bring to the table. Look at this . . . .
Even Django Unchained can't hide his judgey face while witnessing me read volume after volume while
WTHDIJR
remained untouched on the pile of shame.
Now that I have
finally
read this, what do I have to say? Much like the many pornographies I read, the term "series" can be applied pretty loosely here. I don't necessarily think readers would feel out of the loop if they jumped in on #3 and I am living proof that you don't have to read #2 in order to have a good time with it. The backstory of David, John and Amy is briefly summed up in snippets where applicable throughout story in order to catch everyone up to speed. Other than that? In the immortal words of Jackie Gleason . . . .
This time around the crew is assisting with a missing child case . . . .
"Let me give you a tip: if you're ever the victim of a terrible crime – like, say, your kid goes missing – and you see the cops consulting with a couple of white trash-looking dipshits in their late twenties, it's time to worry. It's not because John and I are incompetent at what we do – and I assure you, we are – but because you need to start asking yourself a very hard question. Not "Will I get my child back?" but "Do I want to get my child back?"
From there it's another long strange trip filled with secret government agencies and alternate universes and fuckroaches and
"the biggest titties I've ever seen on an Asian girl"
and vigilante ex-military members and weapons of choice like a t-shirt gun that shoots the Shroud of Turin and an iPod shuffle loaded with 80s power ballads. And when all else fails? Put a little Soy Sauce on it . . .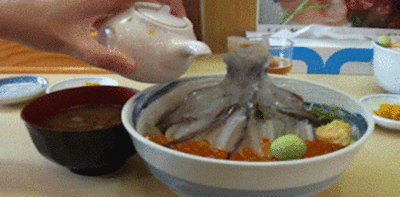 In layman's terms this book is sorta what would happen if this . . . .
(Do y'all watch Ghosted? I'm not a real avid T.V. watcher, but this one has been pretty entertaining.)
And this . . . .
Had a baby. I get asked a lot by co-workers if there's a genre that I don't really care for and I am always quick to say Science Fiction. I think I've finally come to terms with the fact that . . . .
Because this was straight up Sci Fi and I absolutely loved it.
Endless thanks to St. Martin's Press for sending me a copy in exchange for my honest review.