4 Stars
What better time than Romance Week on Goodreads to finally post reviews for books I read months ago! Depending on time and if my cold meds kick in this might end up as a two-fer since I read both of the books in this series. I ended up reading them in reverse order too, because, ya know . . . .
The Usual Suspect
is the person who turned me on to these when the second was up on NetGalley. She don't read the pornies too good just like me so when she likes one I know I should probably snatch a copy as quickly as possible.
The story here is our h and H have their meet/cute at an engagement party. She's trying to use the toilet, he's a little doped up on cold meds, mistakes her for his date and decides to play some tonsil hockey before realizing his error. Fast-forward to her audition for a role that will keep her from losing her butt, where I bet you can guess what happens . . . .
Fast-forward version 2.0 where the engaged couple mentioned above has a potential opportunity for the h – petsitting for a friend while he's out of the country. Which leads us to meet/cute version 2.0 because, you guessed it, the friend in question is none other than the H.
Okay okay, enough with the h and H mumbo jumbo. I'm not cut out for that. The leading male this time around is named . . . .
And who gives a fuck about the chick's name, because I'm just here for the weiner! Nah, just kidding. Her name is Ruby. Ruby, man I love that song . . . .
If you're looking for a lotta salami hiding, this might not be the selection for you, because you are DEFINITELY going to be asking . . . .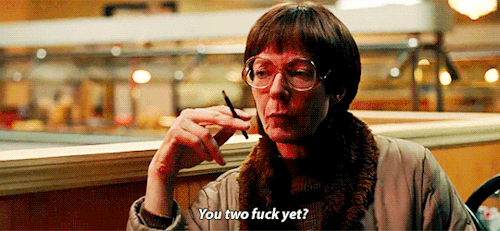 While you wait until the 75% mark. And I will say I was more than a little concerned with how my splooshfactory would react when what started out with . . . .
"His smirk is infuriating. I want to suck it right off his gorgeous face . . ."
Which had me like . . . .
Was followed by . . . .
", with my lips, either set . . . ."
Which had me all . . . .
But luckily there ended up being nothing to worry about and the end result was . . . .