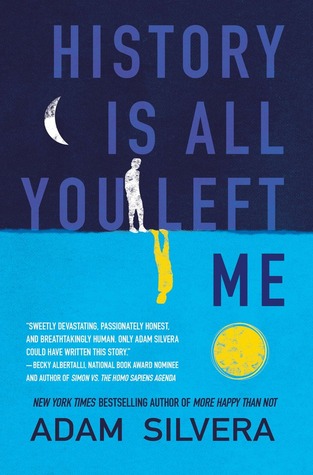 3 Stars


I'm not even going to bother with a review on this one. I'm always aware that I'm not the target demographic while reading young adult stories, but this one really made me feel like a super geezer and very much a mom. And also . . .
Go look at what
Matthew
had to say instead. He felt all the things this book is supposed to make you feel and his review is perfection. Then come back and join me on the countdown to the release of
They Both Die at the End
next Tuesday because if there's one thing I'm certain about – it's that I'll continue to read whatever words Adam Silvera puts on paper. He's real good at them . . . .
"He broke me in a way everyone should be lucky to be cracked open at least once. I had the privilege of being destroyed by him until we found a better, real me inside of the person I was pretending to be. I hope I make him proud."
He's also real good and writing characters I want to adopt. It was Aaron in
More Happy Than Not
, and it was Wade this time around . . . .