3.5 Stars
"You need some cock in your life, and he knows what he's doing!"
Mariana Zapata is an author who has popped up on my feed every now and again ever since I joined GR. Unfortunately, the porny librarian has not yet stocked any of her titles. When I saw this title shining like a beacon over on Amazon for a measly buck, I one-clicked that sumbitch lickity split. The other morning I started reading it while waiting for my morning fix to come out of the fancy barista coffee maker when I was startled by one of the senior partners asking what was the book of the day. My reaction was exactly what you would expect it to be . . . . .
Thank Jeebus he was classy enough to leave me with my smut and a response of "nevermind." What can I say? A girl has to mix things up every once in a while.
The story here is about Kat and Tristan, two strangers who have quite the meet cute at a porn convention. While waiting on her bestie to get the porn star of her dream's autograph, Kat's undies start creeping so she backs herself into a nearby table in order to take care of the problem. Now I ain't sayin' she's a gold digger, but Tristan just so happens to be seated at said table and makes his presence known . . . .
After recovering from their awkward meet/cute, Tristan and Kat run into each other a few times over the course of the day, and then Kat discovers Tristan's alter ego – a porn star known as "Robby Lingus" . . . .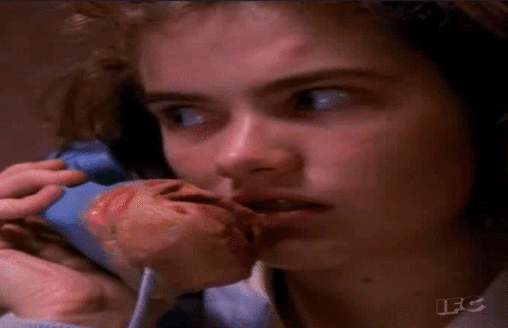 Tristan acknowledges he's not really interested in a girlfriend and Kat acknowledges she's uncomfortable dating a dude who bangs chicks for a living as we readers embark on a "friends to lovers" trope.
As with all porny selections, there's a bit of reality that has to be left at the door. This go around, our leading male is a porn star by weekend/whenever he gets hired for a gig and an intern/law student by day. Now, if you've ever worked in a law firm you are fully aware that the background check they do on you before you are officially hired will dig up any and everything you've ever done in your life, up to and including that one time when you farted in a crowded elevator (totally a friend of mine – not me). So obviously your initial reaction will be . . . .
But you've gotta figure out how to just go with it.
Things that worked for me with
Lingus
was that it was humorous and that I've developed quite the obsession with a certain (more than likely) sociopath this summer while watching Big Brother with my family . . . .
So even though the description of Tristan didn't match that of Cody, my perverted brain made it happen anyway. That pretty much amounted to my internal voice screaming . . . .
Which leads to the problems. These two did not get together until the
EIGHTY-NINE PERCENT MARK
. That's a lotta blue balls. I'm sure some will disagree, but I do not pick up porn when I'm looking for a "good story." That's always a plus, but at some point I want to get the show on the road. I don't want to spend nearly 500 pages waiting on some penetration FFS. All that makes me do is start focusing on things that shouldn't even be a blip on my radar. Things like how many times these two "snorted" while laughing. In case you were wondering – there were
NINETY-SEVEN
references to snort laughing. Good thing I didn't take a shot every time they did it . . . . .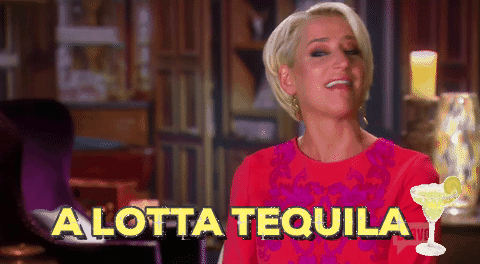 3.5 Stars for being cute with enjoyable characters, but rounded down due to the aforementioned issues.
ORIGINAL "REVIEW:"
Why yes, I absolutely did just one-click this as soon as I saw the title . . . .