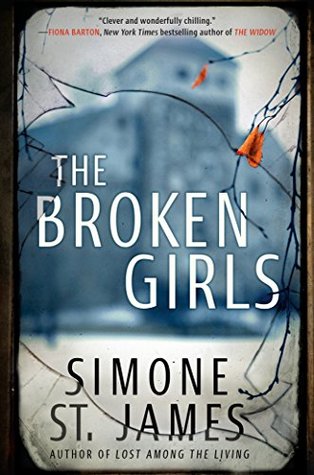 2.5 Stars
Before I begin, let me say I am DEFINITELY the wrongreader here.
Deanna
and
Diane S.
and
Michelle
and
Ellen Gail
and
Jan
and
Brenda Ayala
and
MeggieBree
have all read it and either 4 or 5 Starred it.
So what was my problem problem? I mean, aside from the usual . . . .
For me it was I just couldn't make
sense
of the thing. I mean you have a woman in the present whose sister was murdered 20 years ago. The person our MC always thought was the guilty party was not only accused, but also convicted and has been behind bars all this time. And yet the sister is still obsessed with "solving" the case due to a snafu in the presented timeline. Then there's a story 50 years in the past about a girl who went missing from the local boarding school. And also a potential ghost . . . . .
I have to say that this was
compulsively
readable. Despite there not being a whole lot of action, I never wanted to put it aside. I'm giving
The Broken Girls
a middle-of-the-road rating (but rounding up for the readability factor) because I think if I recommended this to my friends many of them would come back to me saying . . . .
Normally I don't have a problem suspending disbelief. I'm the first to accept the average housewife morphing into a supersleuth and solving crimes the Feds can't figure out. Maybe it was
because
this was written so well that I couldn't get over that niggling feeling of "this WOULD NEVER happen." Not to mention the back-and-forth timeline is a gimmick that doesn't always work for me to begin with and this one
really
lacked cohesion in the two storylines. Or three, I guess, if you count Mary Hand's . . . .
I'll go to the shame corner now. I still want a participation medal for playing along with this week's theme, though ; )