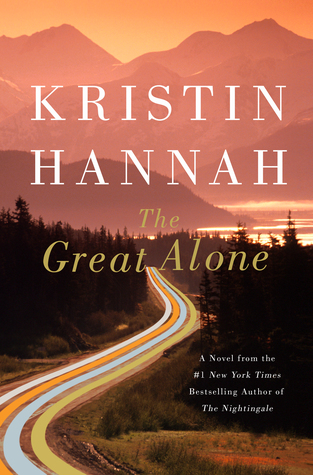 5 Stars
It ain't normal, kid.

What is?

Who the hell knows? Crazy Pete is the happiest married person I know.

Well, Matilda's no ordinary goose.
To anyone who ever thought Grit Lit was a man's game, Kristin Hannah has this to say to you . . . .
Well, at least for the first 70 plus percent of this. Then things did get a little . . . .
But even effin' David Joy went a little cluk cluk at the end of
The Line That Held Us
so y'all can just suck a bag if it's not okay here.
As for me? This is another book/author I have actively avoided for eternity for fear I'd be relegated to the shame corner for wrongreading. After finishing
The Great Alone
I have this to say to Kristin Hannah . . . .
I'm not sure I'd feel the same about alllllll of her novels, but boy howdy was this a winner.
Now for what it's about (Dear Professional Blurbist – you are tldr). All you need to know here is this is the story of a family (mom, dad, daughter) who inherit an Alaskan homestead in the 1970s and impulsively relocate. No money, no job prospects, little food, insufficient supplies – oh, and a former POW Daddy with PTSD that tends to get worse when it's cold and dark. What could possibly go wrong?
Leni's story spans from 1974 to 2009 and is un-put-downable. I could have easily stayed up and read this in one sitting last night. It definitely doesn't hurt that my neck of the woods is currently a winter wonderland where it's dark right about the time dinner is finished and the fact that my back yard is a forest. The elements of nature seemed natural and were never over-the-top simply for dramatic purposes. And who needs outside elements when the scariest predator of all is right under your roof? Finally, allow me to introduce you to who is sure to be my favorite female character of 2019 . . . .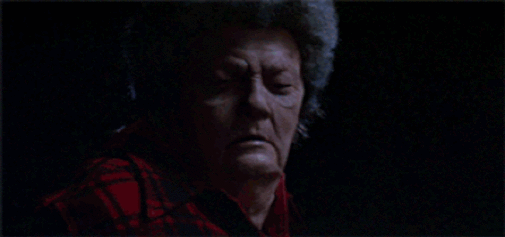 Large Marge, you is the bees knees.
I went into this year's library challenge feeling kind of "meh" about the chosen theme. Now I need to remember where I put my knife and fork in order to make eating all this crow go a little easier. I don't know that I would have ever made this quest to Alaska if not for this push and now that I've done it I can't imagine not having this experience. Thank you, pornbrary, for having (nearly) all the books, making me take risks and rewarding me so handsomely each year . . . .