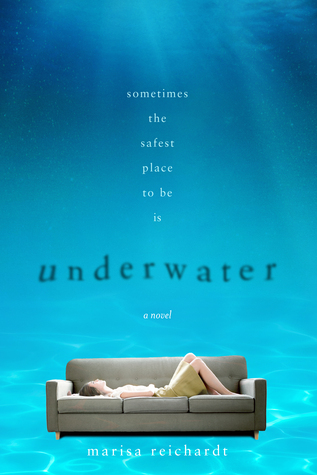 4 Stars
"Why can't I be happy to be alive instead of afraid living?"
On October 15th Morgan's life changed forever. What she thought was a random act of kindness ended up being anything but and Morgan can't live with the aftermath . . .
"Why can't I be happy to be alive instead of afraid of living."
Now Morgan lives behind the walls of her family's apartment. Never stepping even one foot outside . . .
"Nothing will ever hurt me if I don't cross the threshold."
Some days Morgan doesn't even feel safe to be inside. The days when the rain falls bring back all of the memories of October 15th she has tried so hard to repress . . .
But life moves on around her and Morgan is well aware she needs to always try – even though it might be baby step by baby step – to move on, to cope, to get out once again. After all . . .
"We're all waiting for things to happen that might never come – things that, if they do come, might not be as bad as the things that have already occurred."
I picked up this book for one reason and one reason alone -
THAT COVER
. Naturally, I was denied the ARC. However, thanks to
Chelsea's
review this one remained on my radar and I was the first in line for a library copy. What a
good
book this was. Everything about it seemed so real – from the MC Morgan who knows she was attractive and popular and smart and had everything going for her before, but who can't figure out how to go on in the now - to Evan who was
maybe
a bit "two dimensional" (but should have been so because it wasn't
his
story) - to family with real-life problems who were actually part of the story - to palpable emotions – to realistic romance that served a purpose (because 17 year old girls
do
develop crushes on the adorable new-boy-next-door), but did not fix any of the problems. Nope – Morgan had to work through her issues like a real person before she could find light at the end of the tunnel. A light that sure looks prettier when it's on a beach . . . .