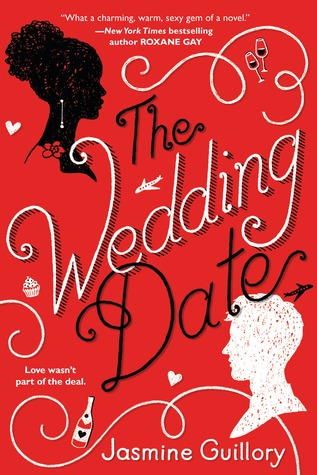 3 Stars
Apparently all of my friends read this because Roxanne Gay told them to, but since I am not a big Roxanne Gay fan I wasn't even aware she was recommending it. What I was aware of was that the title gave the appearance it might be one of my fave tropes – THE FAKE DATE TO A WEDDING!!!! And it totally was. I didn't read the synopsis and I am such a moron I didn't take the cover literally either (because seriously that cover looks like a Jane Austen knockoff). I just added my name to the long library list and waited my turn all the while picturing my favorite romance movie tall dark and handsome drink of water as the leading male . . . . .
Now, if you want to make all of the sexies with Josh Duhamel like I do, you will know his leading ladies tend to be a little – okay A LOT alike. Girls like this . . . .
And this . . . .
And this . . . .
Imagine my delight when the female lead in this little romance ended up looking like . . . . .
It's about fucking time. AmIRightOrAmIRight?!?!?!?!?!
As for the story itself? I can't say it blew me away. It ended up being your basic "how do we make a long distance relationship work?" kind of story. The characters didn't have a lot of depth – the reason behind the commitment phobia on the male's part was pretty thin – the sex was a bizarre kind of fade-to-black kind of not mash up. But if you're looking for a couple of hour time killer because you are opting for a pool day while your family blows their fingers off tomorrow, it might be a winner. Lord knows I most likely read it wrong.