3 Stars
Recently I logged on to the library website in order to request a copy of
The River of Kings
due to
Chuck's
awesome review and discovered it was not yet available. Being that I was on the porny library's site, the recommendation pop-up window had suggestions that weren't quite of such a literary variety as what I had originally asked for. I went with the flow, however, and checked this one out because the porny librarian is the best of all librarians. I'll keep it short and sweet and tell what worked (and did not work for me) so you can determine whether or not I read this wrong.
To begin with, the Tired Tropes.
Trope #1: The "woke up in Vegas married" trope . . . .
I never get tired of this one.
Then there was Trope #2: The "I had your baby 9 years ago but never bothered telling you about him" . . . . .
Me no likey that one at all (and it made me pretty much never like the leading lady either), but let's move on because y'all know it's really about the dude anyway. I picked this book out of all of the other recommended
porns
soon-to-be-Pulitzer-winners because it had "Rock Star" in the title and not only do I kind of have a 14-year old's type of
obsession
crush on The Chainsmokers, but they are also coming here really soon and I need to
sell one of my kids so I can
buy a ticket and also because this video . . . .
Is oh so very splooshtastic. But then I found out the "rock star" was a country and western star . . . .
Apologies to all (except my husband since he lives to torture me with the shit), but I'm just not a big fan of country music. Except Wagon Wheel. I like every damn version of that mofo.
Now we need to address the horribly embarrassing fuckery my brain pulled on me that severely wilted my ladyboner. Although the leading male was clearly described as . . . .
"All six and a half feet of him stood there: the deep blue eyes that sparkled at her as one brown curl fell boyishly over his forehead."
And even with my limited knowledge of country singers, I should have
AT MINIMUM
been able to imagine Blake Shelton, once I heard his name was "Travis" my brain decided to picture him as a blast from my
totally redneck
past . . . .
Complete with stone-washed jeans and mullet and errrrrythang. Thanks brain. You're the worst.
I thought surely I could get caught up in the moment, however, and I continued on. And then the female lead mentioned her "channel" and, well . . . . . .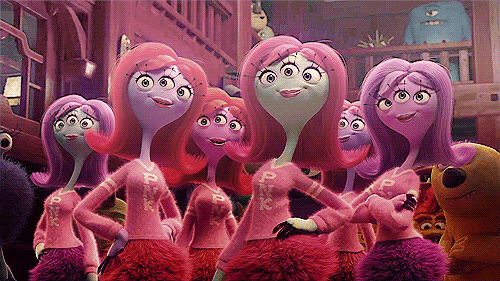 Thanksfully, she only used that word once so all was good in the hood and they had many sexuals that were probably super awesome, but . . . . .
And that's all there is. This is probably better than my rating is giving it credit for being. We all know that I
fuck
suck turtles . . . .
(Image courtesy of Jilly)