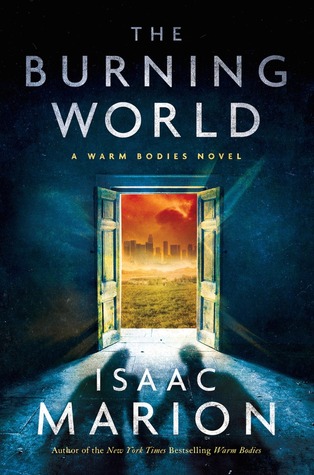 2 Stars
"I don't know how you're planning to save the world from ten thousand years of human decline, but good luck."
THIS
is why I don't read past the first book in a series. I should not make exceptions. Ever. Why can't I learn this? I must be only a
"Nearly"
rather than completely human. The only excuse I can make for myself is that I adored everything about
Warm Bodies
and I figured since so much time had passed between the first and second book
surely
there was a reason for writing it. Now that I see a THIRD friggin' story is in the works I'm pretty sure I can confirm the reason was . . . . a moneygrab. Not that there's anything wrong with that, but when you are an author who kind of makes the magic happen with a teenage zombie romance/modernized Romeo and Juliette hybrid you are
really
taking a chance at lightning striking twice. And boy it sure didn't – for me at least.
I also didn't realize that this little nugget I saw on the Faceplace one day . . . . .
(Many thanks to my girl Kristin for pointing out this was a joke/marketing tactic because it seemed 100% legit. Also mad props to Mr. Marion for birthing that brainchild because I'm sure it got your new book plenty of attention.)
Anywho, I was not aware that the above was less of a joke and more of a foreshadowing of what I was about to read. And while I would like to tell myself that . . . .
Let's get real. I don't except maybe two times a year. I want to get lost in fiction, not have reality shoved up my butthole any further than the "fake news" already has it crammed in there. If you aren't like me and simply can't get enough talk of building walls for our safety and vetting everyone to make sure no
refugees
zombies sneak in and discovering maybe the man in charge is
Steve Bannon
a complete psychopath then this will surely be a winner for you. If you are like me you'll be quick to realize
The Burning World
suffers from typical Book 2 in a series syndrome: it's pretty much just . . . .
It's building the world that wasn't really bothered to be built in Book 1 and introducing a couple of new characters that will (hopefully) bring forth the action come Book 3. I'll never know, however, because . . . . .