3 Stars
I wanted to get my hands on
Not That Kind of Guy
the second I heard about it after my experience with
Not the Girl You Marry
. To say my expectations were high is a huge understatement . . . .
I didn't bother reading the entire synopsis. I thought this was going to be a fake date trope since I was aware the jumping off point of the story was Bridget being an attorney and Matt being a summer clerk who somehow ended up as her date for her brother's wedding. I also figured that Matt could possibly be my new book boyfriend because . . . . .
Ummmmm, no perverts. Because he was going to be smart. In my head this was totally going to be a
weeeeeeee
little bit like
The Proposal
. Funnily enough, it ended up being a "we got a whoospie marriage in Vegas" trope (not a spoiler, it totally says so in the dang synopsis and on the effing cover, but why would I ever look at those things????). I'm okay with that sometimes, but this one also had him coming from money and her not being good enough for his family and a couple of douchey exes and a spilling of a heavy personal secret at a dinner table that then had to be dealt with and a "maybe we should try to be married" even though the two pretty much never even had any conversations and just banged. Bottom line . . . . .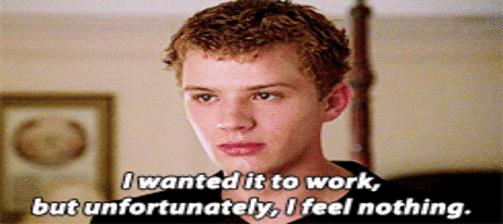 Sadly this one wasn't a home run for me. Obviously YMMV and I would certainly not attempt to steer anyone away from this one. I will anxiously await Ms. Christopher's next release and still be the first in line begging for a copy.
ARC provided by Berkley in exchange for an honest review.