5 Stars
When I first heard the plot of this book was about a young black woman being confronted by a security guard due to him believing she may be a kidnapper I immediately dismissed the idea of reading it because I thought "that is stupid – most people would just assume she was the nanny." And then I realized I either
had
to read it or drink a gallon of poison because did my brain say that due to my subconscious already having that information? Or was it due to me having some sort of implicit bias that would automatically categorize a 20-something black woman as some sort of hired help (that's where the poison comes in)? And would I feel that way about young women of any color who were accompanying a child of a different race? What if it were a 30-something? Or a 40-something? What if it were a man? What if I'm not "woke"?!?!?!?! (Just kidding – I am well aware that I am not woke *sad face emoji*)
Anyway, that's the type of things this book makes you think of. Hot button topics like race and socioeconomic status and perception and appearance vs. reality are all tackled within the pages, but not done so in a heavy-handed manner. You see the goings on from each character's individual perspective – including all of their biases. And those characters are all flawed. From the vapid Alix (I'm not even going to address the stupid pronunciation of her name), to Emira and her state of arrested development, to their male counterparts, to their friend groups. It was a real thinker (but again delivered with humor) that one minute had me "aww how cute-ing" a scene (for those interested I'm referring to the Kelley and Emira exchange on the bus where he declares her to be his girlfriend), that by the end of the book had me wanting to grab that poison again because "holy hell that was maybe not so cute after all."
Reese's Hello Sunshine Book Club has been a fairly consistent deliverer of what I like to call "Saturday Reads." They have kept me not only interested but also invested and are light enough to get through in an afternoon.
Such a Fun Age
would easily be another 4 Star selection, if not for the addition of Briar bumping it up to the full monty. If you know me you know that . . . .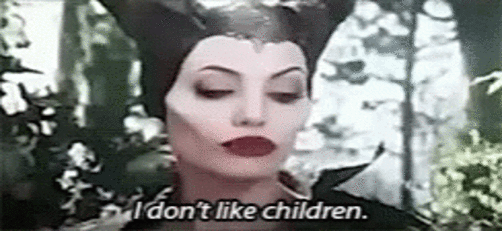 (Probably not someone who should have had a couple of my own, huh? Hindsight is 20/20 and I like mine okay since I have molded them into mini-assholes much like myself, but other people's kids? Blech.)
Anyway, every couple of years a kid comes along that I'd like to meet. The last one I can remember is
Frank
and now there's Briar. Not only did her description conjure up an angelface like . . . .
But her worldly observations????
Briar asked questions like, "Why can't I smell that?" or, "Where is that squirrel's mama?" or, "How come we don't know that lady?"

"If you eat all your toes?" Biar looked back at Emira, and whispered, "Then, then guess what, Mira? No more toes."

"Should I come eat pie with you this week?"
"Yes," Briar decided. "But you can only have ten pieces."
Oh my lord I just wanted to kidnap her from a grocery store!
ARC provided by NetGalley in exchange for an honest review.
Thank you, NetGalley!