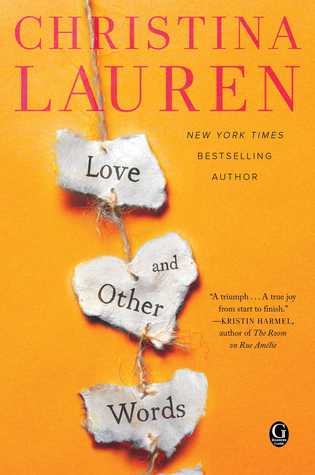 3.5 Stars
Christina Lauren are a writing duo that I just can't seem to stay away from – and that's coming from a person who 1 Starred the first selection of theirs I read that I later discovered was yet
ANOTHER
Twilight
fan fic . . . .
So why do I keep coming back for more? Well, the first time it was because I didn't have any recollection of my bad experience. But now? Mainly it's because I want to see what they come up with next. The last thing I read by them featured a "married to a stranger in order to obtain a Greencard" trope which pretty much had me looking like . . . .
This time around things were a little angstier and a
LOT
more . . . .
In the best way possible in a story about second chance love . . . .
"I loved you." I nod quickly at this bombshell interruption, looking for the rescue of our waitress bringing food. But she isn't there. "You loved me, too, you know," he says quietly. "It was everything."
I will say that I get a little terrified of writers who start churning out new stuff at a frantic pace like these two seem to be doing. That being said, I'm beyond thrilled that I scored an advanced copy of their latest and plan to get to it real soon . . . .