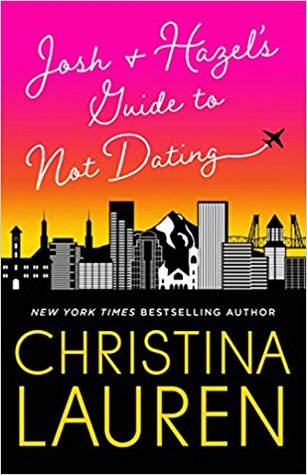 3.5 Stars
After having much success with
Love and Other Words
and even more so with
Roomies
, there was zero chance I wasn't going to click the request button and cross my fingers for a chance at Christina Lauren's latest offering. I was delighted when I got approved, even more delighted when it started being reviewed by friends here and strangers on the ol' Bookstagram who actually, you know, READ the stuff they get rather than just take fancy photos of them. Then I started it and met Hazel . . . . .
"I tend to be too chatty, too silly, too exuberant, too random, too eager. Too Hazel-y."
To which I reacted like so . . . . .
I mean my profile page full on declares that Manic Pixies best GTFOOH stat. But then I met Josh . . . .
(How many times can I use that gif in one year? We shall see!)
Not only was he a Korean dreamboat, but also . . . .
"I think 'babe' is the world's lamest nickname."
Not to mention it was funny so I gave it a chance – and surprisingly Hazel really grew on me as did the message of don't change who you are in order to appease someone else. (I have to say I enjoyed equally the message of also accepting the fact that not everyone has to like each other and sometimes you just won't be another's cup of tea.)
This would have been a solid 4 if it weren't for the addition of a trope that happens waaaaaaaay too frequently that I will never be a fan of . . . .
It's the easy way to end a story, it's lazy, it's a message that being irresponsible works out A-okay and I think these two authors can do better so I'm deducting a half star. I'm definitely in the minority here, though, and the remainder of the book was truly fun so I would absolutely recommend this to romance readers and have high hopes for this duo's next offering about a "half night stand."
ARC provided by NetGalley in exchange for an honest review. Thank you, NetGalley!