3 Stars
"You will never be in my way, darlin'. You are the way."
Last week I asked one of my co-workers to break my fingers for me in order to keep me off the internet, but since that didn't work . . .
On Naiya's fifteenth birthday she received a gift from Viper, the President of the Black Jacks Motorcycle Club, she would
never
forget. Fast forward to the present and a now grown Nayia who owes the Black Jacks for her deceased mother's debts. Nayia finds herself in Viper's dungeon along with a man the Black Jacks believed to be dead. Circumstances force the two to work together in order to escape (to "Beaver Country" LOLOLOLOL) and y'all know what happens next right????
(That's Justin Bieber!!!! How many of you old ladies were getting all revved up???? BWAHAHAHAHAHA!)
Anyway, yes DUH that happens and since Nayia is all damaged goods and much like myself does not know how to feel the human feels she likes a fellow who plows her like a cornfield and is all . . .
But since these books are really written for the ladies in the hizzy, leading man Holt goes all Whitney Houston and is all . . .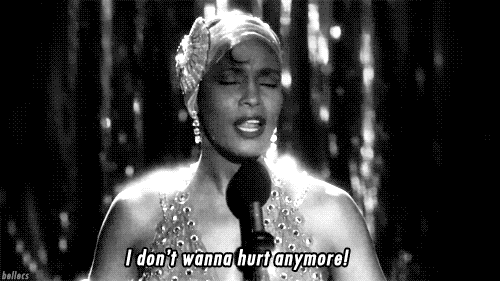 "I am nothing, Naiya, if I don't have you."
This wasn't too shabby. My husband will say it didn't work out as well for him as
Burn Down the Night
, but I'm not a machine! Obviously if you're looking for a lot of stabby or heavy revenge action this probably isn't for you since, you know, it's really a porno and all. But the story was decent, the sex was hot without any of the squicky speak that gets my gag reflex going and the characters were well developed. The only thing I don't understand? How do these dudes with the 12 inch schlongs and billions of notches on their bedpost not know how to get the job done
internally
, if you know what I mean. I mean really. . . .
ARC provided by NetGalley in exchange for an honest review.
Thank you, NetGalley!