3 Stars
After reading
Ron 2.0's
review I had no plans on reading
The Fold
, but then
Ed
loooooooved it so I just assumed Ron 2.0 read it wrong per usual and this little baby went back on the TBR. But
THEN
? Then
Shelby
agreed with Ron 2.0 and if you are familiar with them you'll know that never happens. I figured that meant the apocalypse was nigh and I had to make sure I had some stuff taken care of before I read it . . .
Alright so here's the deal. Mike Erikson lives the life of an Average Joe, teaching at a small high school in New England. Mike's brain, however, is anything but average . . .
Mike chose the simple life rather than cashing in on his smarts – but when an old friend comes asking for a favor his curiosity makes it become an offer he can't refuse. What's the favor? Travel across the country to find out as much as he can about a project that has been affectionately nicknamed the "Albuquerque Door" . . .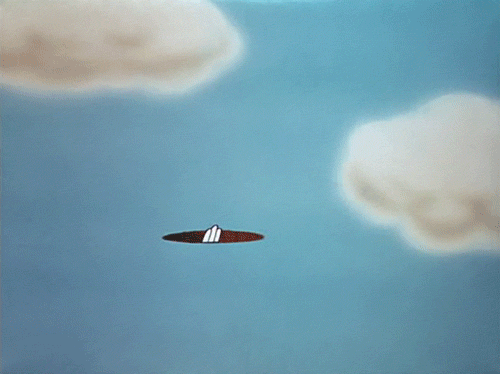 (If you don't get that reference, you may have had a terrible childhood.)
The project (teleportation, for those of you not familiar with the "left turn" imagery above) appears to be successful, but everything other than the results have fallen under a "trade secret" umbrella and therefore have been allowed to remain secret. Using the little marching ants who file every minor detail away in the recesses of Mike's brain . . . .
(Get it? Dave Matthews? Ants Marching? Hilarious!)
Combined with Mike's easy-breezy personality, perhaps some information can be retrieved without anyone really
saying
much of anything.
When Mike arrives he already has assumptions of what potential problems might be discovered . . .
(My undying gratitude, Mr. Clines, for presenting a legit opportunity for me to conduct some Goldbluming.)
What he never expected to find was an invention that actually works. However, it's only a matter of time before it becomes obvious there is
something
seriously off about the flux capacitor . . .
and it's up to Mike to discover why everyone has remained so hush-hush.
The Fold
sounds pretty amazing, right? Yeah, I thought so too. And then the last 100 pages shit the bed. Buuuuuuuuuuuuuuuuuuuuuuuut – I still couldn't put the dang thing down and read the whole book in a few hours
and
seriously got on board with the last few pages . . .
If this is on your reading list, definitely keep it there.
ARC provided by Blogging for Books in exchange for an honest review.