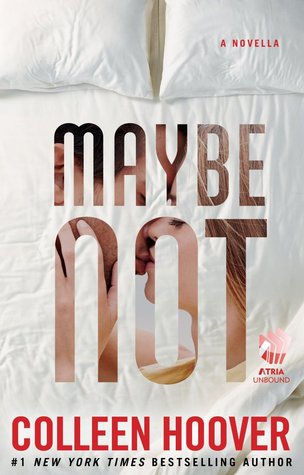 2 Stars
Ooooooh boy. Uhhhhh. Yeah.
Alright, so I totally and complete
HATED
everything which was
Maybe Someday
- - - - -
EXCEPT
Warren. Warren made me laugh. In real life I'd want to punch a "Stiffler" type of guy in the babymaker post haste, but in books/movies they tend to crack me up. I thought there was a solid chance I would enjoy Warren's story. And maybe I would have . . . if there
had been a story
. There wasn't a whole lot of substance to this one. Just sex . . .
Oh so you're my new roommate and you hate me????
You had a shitty upbringing and don't know who yo daddy is???
No one ever loved you, not even when you were a tiny human????
Oh and you experienced a superbadawful and have MAJOR unresolved issues because of it????
Too far? Naaaaah. It's about the equivalent of how the "romance" in this book felt to me. Still, there's something about Hoover's writing that is kind of un-put-down-able even when I hate it and I didn't hate this one nearly as much as
Maybe Someday
so it gets a bonus star.
My friend
Mo
didn't like this one either . . .