5 Stars
"Life is a series of unique opportunities. It's our job to find the happiness in each one."
I may not be a graphic novel expert, but I know what I like and
BOY OH BOY DID I LIKE THIS!!!!!
Like all of my graphic novels reviews, I can't give away all of the . . .
for fear the army of tiny Goodreads Spoiler Trolls will barrage my review space with nasty commentary. I will say this had
everything
Mitchell and I look for in a good story.
Deadly Class
had a magical learning establishment . . .
where
awesome
courses like Assassin Psychology, Beheading, Poison, and Hand-to-Hand Combat were taught . . .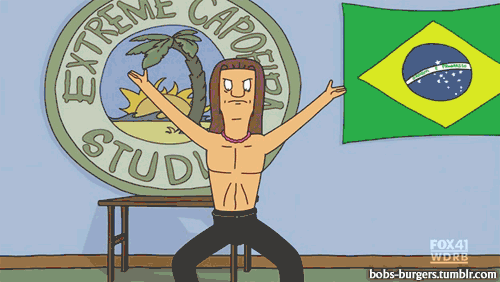 Nasty cliques . . .
No. Like
REALLY
nasty cliques . . .
A great soundtrack . . .
Drug usage . . .
And a plot to murder Ronald Reagan. The Gipper? Say it ain't so!!!!
Oh, I can't forget to mention the art. Now I realize I know about shit from shinola about artwork, but this was the best I've ever seen. Every. Single. Panel. was spectacular . . .
ALL THE STARS!!!!!
Highly recommended (to everyone except Erica that is – 'cause she'll just read it wrong and make me have a sad).