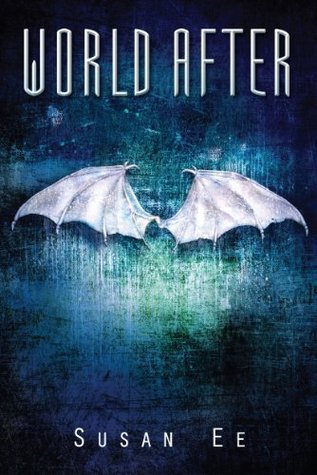 3 Stars
I decided to break my own rule of reading Book #2 in a series after finishing
Angelfall
last year and giving it 3.5 Stars (that's like the equivalent of 7 Stars for most people). I'm giving
World After
a very generous 3 Stars in hopes that the soon-to-be-released Book #3 gets back on track.
The problem I have with YA books in a series is there always seems to be so much filler that should have been left on the cutting room floor. While
World After
contained a few awesome action sequences and answered some questions like "what the F are those scorpion pod things?!?!?!?!?!" and "how did little Paige end up a Frankenhuman?!?!?!?!?" there was
a lot
of time spent doing pretty much nothing. And when Penryn
was
doing stuff, it was kind of the same stuff she did in
Angelfall
- like infiltrating the angels' new aerie. Not to mention that, although Penryn is way more kickass than the average YA female lead, a certain
someone
. . .
didn't even appear until the
72% point
. WTF? It's great to have a heroine who can hold her own, but it's even better with Raffe's banter . . .
"Don't talk. You'll just spoil my fantasy of rescuing an innocent damsel in distress as soon as you open your mouth."
Crossing my fingers that
End of Days
has less of this . . .
and a lot more of this . . . .
or even this . . .
ARC provided by NetGalley in exchange for an honest review.
Thank you, NetGalley!