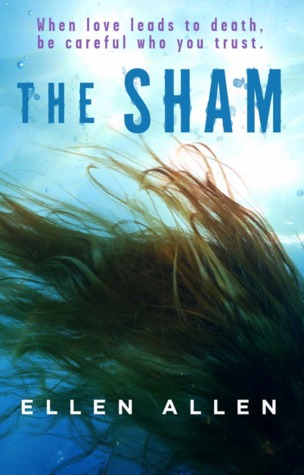 1 Star
This is one of those ARCs that I ended up with because it had an interesting title, a pretty cover, and my read/review ratio on NetGalley was sitting above 37% so I thought I should just request
errrrrrything
that sounded decent.
The basic synopsis is this is supposed to be a YA mystery/thriller. Girls in "The Sham" are going missing and Emily might be next. Things started with a
major
bang and an über gruesome opening scene of a special needs child being brutally bullied. I'm assuming a good percentage of readers will opt to leave this as a DNF right there - and I wouldn't blame them one bit. I've noticed there is now a disclaimer stating this is not for younger teens. That's no joke. Although I was cringing, I made it through that first scene . . . and promptly boarded the hot mess express with the introduction of the various mean girls, an empath of sorts, some instalove, and slang that was nearly impossible to comprehend.
Apparently this novel spawned from a nightmare. It was pretty easy to tell by the disjointed scenes and lack of flow. Heck, I could write a real cuckoo of a book about some of my dreams. They generally feature things like me having a run-of-the-mill conversation with a 7 foot tall cat only to have a pizza break through the front door and attempt to murder us, but it's our lucky day because
JEFF GOLDBLUM
comes to our rescue . . .
and then I have much of the sexytimes with my hero and he shows me some O Face : )
Who would want to read that?
Everyone
No one. Sometimes dreams are best just left alone and
The Sham
is proof of that.