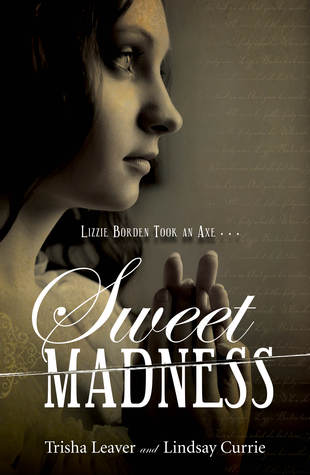 4 Stars
"Lizzie Borden took an axe . . ."
Bridget Sullivan knew it wouldn't be easy to work for the Borden family. The gossip about how strange, demanding, and downright cruel they could be has been whispered from one end of town to the other. However, being the Borden's maid is a job that will not only allow Bridget closer proximity to her future husband, but also pay better than any other bringing Bridget ever closer to her goal of paying for her sister's passage from Ireland and officially starting life as a married woman in the States. Imagine Bridget's surprise when she discovers that, although more than a bit clingy, Lizzie is
nothing
like what the rumor-mill has led her to believe. In fact, in a house filled with strange Lizzie is the bright spot with her friendly disposition and willingness to help Bridget complete nearly any chore. Is there more to Lizzie than meets the eye????
"If you're going to survive in this house, you've got to know who you're truly living with."
Full disclosure time: I attended high school with one of the authors and this is the third book of hers that I have read. Of those three books, one was a YA dystopian, one was a YA horror and now
Sweet Madness
- a YA historical fiction. If you follow my reviews you should already know by now that I don't pad my ratings because of my familiarity with an author, but I do want to take a second to tip my hat to these two ladies who have taken on three different genres and done quite well writing in each. I also want to note that although I know one of the authors, I obtained my ARC from Edelweiss -
not
from Lindsay Currie.
Now that all of
that
is out of the way, let me disclose one more thing. The story of Lizzie Borden is one I
may
have just the teensiest
obsession
fascination with . . .
Everyone should be interested in Lizzie's story. Did she or didn't she? Was she sane or was she crazy? Did she act in cold blood? Was it self defense????
Seriously . . . and yet somehow, maybe????
Don't let the YA tag on this one fool you. Leaver and Currie definitely are working to break the mold of the stereotypical young adult novel. If you're a fan of historical fiction, or just someone like Mitchell and me who can't get enough of reading about the old hatchetry of the brain whenever possible, this is a title you should check out.
Speaking of Mitchell. What are you doing with that axe there, buddy?????
ARC provided by Edelweiss in exchange for an honest review.