5 Stars
The blurb states
The Grace Year
is . . . .
A speculative thriller in the vein of The Handmaid's Tale and The Power.
Which pretty much had me like . . . .
Since I am one of the minority who really did not like the former whatsoever and who had never even heard of the latter. But then it was kind of everywhere and the library is free so I added myself to the wait list and read it when my turn came around. Well slap my ass and call me Sally because I freaking loved this sucker.
The story here takes place in Garner County where girls spend the first 15 years of their life preparing for the Grace Year. That's when they turn 16, are selected (or not) for marriage, and are exiled from the safety of their community for a year due to the overwhelming temptation their "magic" is capable of releasing in a man. Assuming they survive banishment, their future will be to keep sweet, mind their husbands and produce offspring. You know, pretty much like . . . . .
This year's gonna be a little bit different, though . . . .
"We are the weaker sex, weaker no more."
I would call
The Grace Year
a mashup between an old fave . . . . .
With quite a bit of a modern bestseller added in for good measure . . . .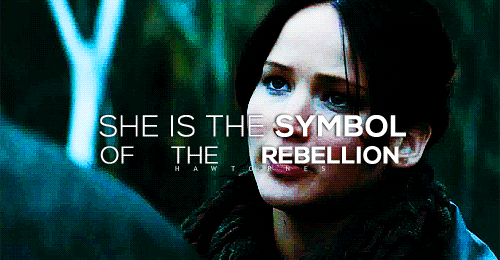 Forewarning to all, there is a bit of a Gale/Peta/Katniss situation so if the addition of some kissing book stuff in addition to your stabby makes you want to say . . . .
Then it might not be for you. It worked just fine for me, though. Maybe because it's been a hot minute since I've read a book like this. Maybe because I actually liked this one so much more than
The Handmaid's Tale
that I gave it a pass. Maybe because the holiday season is almost upon us and . . . .
Whatever the case – I thought this book kicked ass and if I had teens who enjoyed reading I would definitely bookpush it on them. Now I'm kicking my own ass I didn't beg someone for an ARC because this needs to be added to my YA bookshelves. The movie version is sure to be a blockbuster.