3 Stars
The snowpocalypse doomsdayers are predicting an ice storm to roll into town some time tomorrow, which is making me pretty much feel like this . . . .
So I'm going to go ahead and barf out this review before I die from being impaled by a falling icicle.
I'm the first of my friends to read
A Step Toward Falling
, but I have a feeling there's a whooooooooole bunch of snowflakes out there who will be oh so offended by everything contained within its pages. Dear People, the world is a big place – expand your horizons . . . .
The basic lesson to be learned in
A Step Toward Falling
is . . . .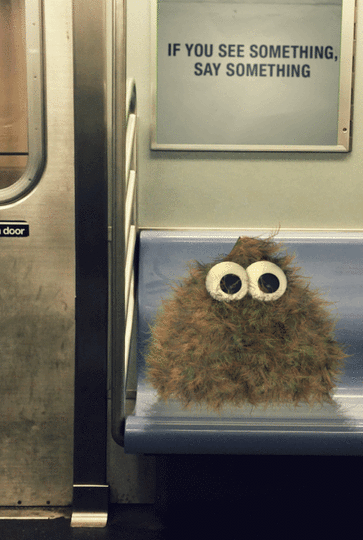 Along with a pretty healthy dose of learning you can't always judge a person by what's on the outside . . . .
The story goes as follows: A fellow student attempts a sexual assault on a special-needs student named Belinda which is "witnessed" (quotes explained momentarily) by Emily and Lucas. Due to their failure to "tell someone" (quotes explained momentarily), Emily and Lucas receive 40 hours of community service (so like 10 times the punishment Brock Turner received) where they will work with young adults with disabilities in a class that focuses on socialization and relationships.
Alright, let me take a sec and 'splain the quotes.
THIS IS A TEENSY SPOILEY SO BE WARNED
. First, the timeline of what happens to Belinda is seriously jacked and needed a Beta reader/editor with a better eye. To begin with, Lucas
WASN'T EVEN PRESENT
when the assault took place. Some other
stuff and things
were happening during halftime near the locker room tunnel and Lucas tried to get Belinda the heck outta Dodge to no avail. By the time she was getting groped, he was already back on the field – which means Emily's timeline is effed too because even though she supposedly saw what was going down, she thought Lucas was going to tell someone. All of that is just fucked and it made my rating go down. Second, Emily
DID
try to say something. Again, whacked out timeline aside, when she saw what looked to be a superbadawful getting ready to go down she immediately tried to get a teacher's attention. Buuuuuuuuuut the teacher was a douche and was too busy watching the game in order to bother paying any attention to a student who was obviously in distress (and ended up shutting down due to a panic attack which was the reason Belinda had to save her own ass – literally). Teacher of the year there, kids. Bottom line is I don't think
EITHER
of those children should have ever been punished/felt responsible for failing Belinda. However, there wouldn't be a story without the two getting punished for their "failure."
Despite the pretty glaring problems stated above, I'm still giving this book 3 Stars. I liked that (as much as it may offend the aforementioned snowflakes) the teenagers' voices all seemed pretty realistic. (I'm the mother of a teen and even though he's a pretty great kid, he (and his friends) are still kind of assholes.) I appreciated having the main character with disabilities be so relatable rather than being "dumbed down" (for lack of a better term). And let me tell you even though Belinda was a bit different from the other students at her school, she was definitely my type of girl . . . .
"If I talk too much about Colin Firth, for instance, it gives teachers uncomfortable thoughts."
And also . . . .
"I always eat the same thing, which is spaghetti noodles, butter, and Parmeson cheese. I used to think this was a healthy lunch because I used to think spaghetti was a vegetable but it turns out it's not. That's okay, though, I still eat it every day."
Preach, child!
Although the catalyst to this entire book is a pretty adult subject, it's handled very delicately. The writing style and the morals of the story read very young to me. Obviously it will be up to individual parents whether they feel their child is mature enough to read this or not, but I think this would be better received by late middle-graders rather than high schoolers.