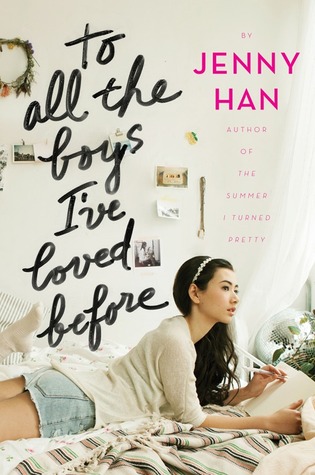 2 Stars
Quick question: Is the Netflix movie better than this book? My family is going on a road-trip this weekend to
murder Ron 2.0 for me
play some baseball and I don't want to be wasting my precious freedom on crap (and I'll already have a bedsore-in-the-making from binging Ozark, I'm sure).
Despite the fact that I'm a thousand years old and am well aware this book was not written for me, I'm still gonna do what I do . . . . .
1. This child was not
in love
with ANYONE, let alone 5 different someones. She had schoolgirl crushes.
2. Speaking of child – Lara Jean was supposedly 16, but she came off more like 11.
3. She still calls her parents Mommy and Daddy (and as far as I know, she's not from the South or white trash (like me) where Daddy still can get a pass) and it grated on my nerves due to the combo of her emotional maturity being nonexistent.
4. BOTH of the boys in this "love triangle" were shitholes. Dear Young Hoomans: Don't date boys like this. They are uggos.
5. I knew this going in (but it's still my space and I still do what I do), but this is the first in a series that has absolutely zero chance of having enough material to fill three books.
2 Stars . . . . .