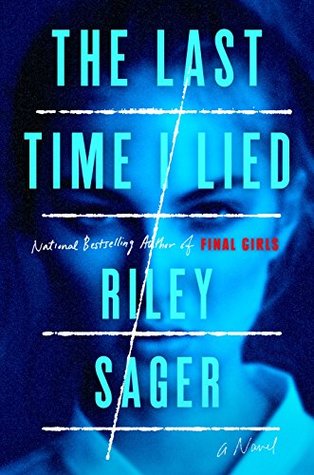 3 Stars
When Emma was a kid, she finally got the dream she had been begging for years to receive – going away for the summer to sleep away camp . . . .
Not quite, but her three cabin mates
did
go missing and were never seen again. Fast forward to the future where Emma is a successful artist, but only able to paint the same image over and over again – three girls lost in a wood. When offered a chance to return to Camp
Rich Bitch
Nightingale as an art instructor, Emma doesn't take long to debate her answer. Mainly because she feels . . . .
"Some wrongs are so terrible that the people responsible must be held accountable. Call it justice. Call it revenge. Call it whatever. I don't give a fuck. All I care about is this particular wrong. It can't be ignored. It must be righted. And I'm the bitch that's going to do it."
I picked this one up . . . . well, basically because I'm a lemming and it kept popping up on Instagram and convinced me I needed it. Sad thing is I still have an unread ARC of Sager's first book that I never bothered to get around to. As for this one? It's not going to change your life, but I will say it is
compulsively
readable. In my comments below you'll see I said the mystery wasn't a super shocker. I won't give anything away, but I will say the
present day
goings on weren't a shocker due to a
very
clear moment that made me go . . . . .
However, due to what I like to call "kitchen sink syndrome" it appears Sager is not an author who takes a direct route to the ending which amounted instead to one that was sort of a mess because the puzzle pieces just didn't fit together seamlessly. The "two truths and a lie" bit was also not an effortless addition and came off more as a gimmick so 3 Stars it shall be. (Also, is "Lies" the new "Gone Girl" because it's kinda appear errrrrrrywhere.) I do appreciate that Sager's two titles have similar cover art – old ladies like me appreciate anything that helps ring a bell when it comes to making a choice at the bookstore/library (Mary Kubica - and/or her people - are also really good at this).