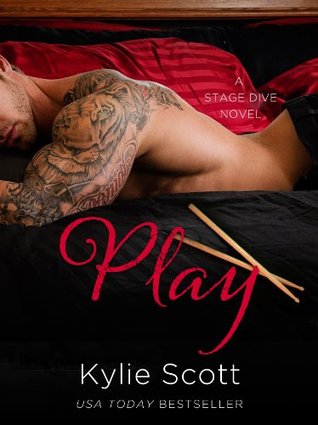 5 Stars
I finished this book early Saturday morning, but I'm just getting around to reviewing it because every time I think about what to say I develop a pretty massive problem in my underwears . . . .
Last week I read
Lick
after having an okay reaction to
Dirty
(these titles are really horrible – Kylie Scott is lucky there was another pervert I spent my baseball weekends with who recommended her stuff to me because I probably would have avoided it just for the names). Normally I buffer my dirty reads with another genre, but after enjoying Mal's cameos in the first book so much I couldn't stop thinking about him. Also, he was a drummer . . .
Come to momma . . .
Ain't that the truth!
My family had just returned from being out of town for nearly a week and were presented with a real warm welcome . . . .
As I powered through this puppy without coming up for air.
Alright, so the story is obviously about Mal the drummer . . .
Mal has been known as a slayer of the puss whose sexual prowess is so magnificent he hardly ever makes a repeat performance to the same vajay. However,
something
about him has been a bit off lately.
Meet Anne – she's Ev from Book #1's former next-door-neighbor who returns home from work one day to find her roommate has hightailed it out of Dodge and left her with little furniture and zero rent.
When the two meet at one of David and Ev's parties, the story comes out and Mal decides to fix things . . . . by moving in and paying Anne's debts in trade for her pretending to be his girlfriend. Don't worry, he has his reasons.
Obviously y'all know what happens eventually . . .
Play
gets all the stars. It was exactly what I look for in a romance – not too long, not too angsty (and the angst that was featured was worth getting all emo over), plenty of laughs, and likeable characters. I mean seriously likeable. I never thought anyone could replace Miles Archer as my number one fantasy man, but Mal did a pretty effin' good job . . . .
Highly recommended. We'll see if I continue on with this series. I'm not real interested in Jimmy or Ben's characters so I'm putting it on the backburner until someone convinces me to change my mind.