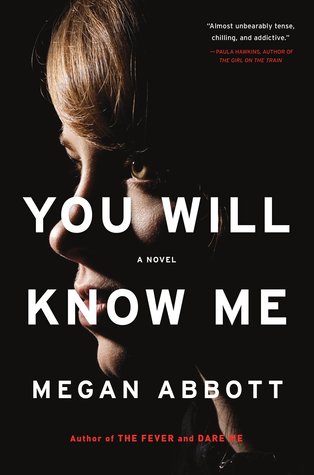 4 Stars
You Will Know Me
is the story of this . . . .
The person on the track???? Fifteen year old Devon . . . .
The people who are going to get her there?????
And . . . .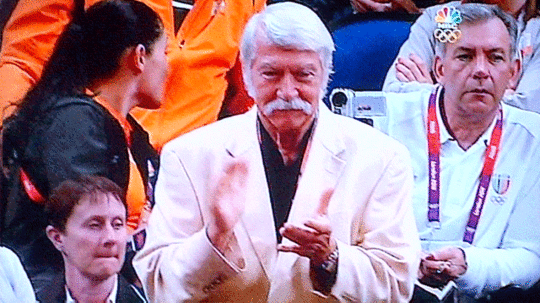 All of the parties have the same end goal – Olympic gold . . . and
nothing
will stop them.
I'm going to go against the grain just a
weeeeeeee
bit and only give this 4 Stars. Truthfully if I hadn't read this during the day followed by watching the U.S. women gymnastic team compete the same night, I might have only given it 3.5. I'm going to blame this on
The End of Everything
(and now I'm thinking maybe I shouldn't have been so stingy and doled out a full 5 to that one). However, the timing here was 100% on point so a full 4 it shall receive.
I would have ended up reading
You Will Know Me
no matter what, because the Abbott Kool-Aid is one of my favorite blends, but
Dan
gets the official shout-out for getting my rear on both the ARC request list and the library waiting list. Here's the deal with her books. If you read a lot of mystery/thrillers there's a good chance you may know where the story is going pretty much immediately - but boy is the getting there fun. No one writes teenagers like she does and few do as well grinding out the lesson time and again that . . . .
Many thanks to the magical library waiting list that somehow had me go from sixty-something to number two. After seeing who the publisher was on this one at the eleventh hour I was well aware I would be denied the ARC so the timing was spot on.