4.5 Stars
Warning to all – this is probably going to be long and rambly and fangirly and a waste of your time.
Let me begin by saying I have had a lifelong love affair with
Saturday Night Live
. I was lucky to be raised in a good ol' Catholic family where the motto is "don't stop have babies until God decides." That meant the age difference between me and my aunt and youngest uncle created more of a sibling relationship . . . .
Some of my earliest memories were sleepovers at my Grandparents' house. Once Grandma and Grandpa hit the hay I was allowed to stay up watching the Not Ready for Prime Time Players and stuff my face with the heavenly pies, subs and Italian beef sammiches churned out by the local Pizza House.
The success of
SNL
ebbed and flowed during the 80s, but by the time I was old enough to actually start getting the jokes it was in a groove with cast members such as Dana Carvey, Mike Myers, Phil Hartman, Dennis Miller, Jon Lovitz, Jan Hooks, Nora Dunn, Kevin Nealon, Al Franken, etc. As those actors began filtering out and into feature films (as the cycle of
SNL
fame tends to do), rumors once again started circulating that the show was doomed for failure – and for one season things looked particularly bleak. Those naysayers didn't know what was about to hit them, though . . . .
and more specifically . . . .
Almost Interesting
is the
SNL
story that I have been looking for FOREVER. While Tina Fey and Amy Poehler and Rachel Dratch's books were all enjoyable, I wanted the inside scoop about
SNL
and now that I've read Spade's book I'm fairly certain I needed the story surrounding
this
particular cast.
Every detail my
stalkery
curious little mind was interested in was covered – from scheduling, to working hours required to get this show to air, to payscale. We're talking EV.ER.Y.THANG. But the best part had to be the stories behind the invention of unforgettable sketches - many featuring Farley being "amazing" (as the girls from LaLa Land would say) and Spade breaking the fourth wall by laughing his ass off . . . .
Spade also didn't shy away from talking about one of the most controversial moments in
SNL
history . . .
or about the "Hollywood Minute" that created a feud between Eddie Murphy and
SNL
as a whole . . .
I was happy to see so much of this book serve as sort of a tribute to the legacy of who Spade nicknamed "Wisconsin Dundee." The dynamic of their relationship was discussed in detail and stories surrounding some of Farley's most memorable moments on film were provided . . . .
Critics might say this is Spade's attempt to stay in the spotlight of his fallen friend, but to me it was more of a beautiful tribute to someone who was taken much too soon and cannot share these stories himself. As Spade himself says (speaking of a kinship he has with Dave Grohl):
"Both of the guys we were very close to got very famous quickly and then died, and we stuck around to field questions about them for the rest of our lives. It is an honor, but not an easy one sometimes."
And then rain fell out of my face and I got super angry about it happening.
That's not to say this book was
only
about
SNL
because it wasn't.
Almost Interesting
was Spade's life story from humble beginnings with a deadbeat dad, an overworked mom and his two brothers, to quite possibly the funniest losing-of-the-V-Card story I will ever read:
"She was wearing panties. Back in those days, this meant those serious mega-drawers. Like five inches of fabric on each side and about twenty in the dumper. And speaking of mega" . . . .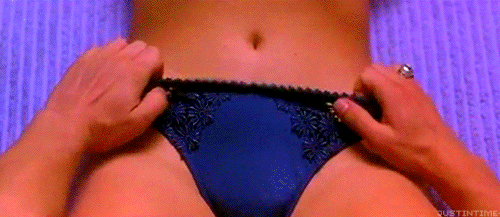 Yep. That happened. And when he finally hit paydirt????
"Kaboom! Feel the rain on your skin . . . song from The Hills."
I laughed so hard I had to change my supersized underdrawers.
Bottom line is, if you're a Spade fan, or a Farley fan, or an early 90s SNL fan, or someone who has spent so much time hanging out with Spade and Rock and Sandler and Schneider that you feel like they should send you a Christmas card, this might be the book for you. (Please note back in the 90s we weren't politically correct and also that the author has made a habit of banging Playboy Playmates. Don't come crying to me when Spade's phrasing hurts your feelings.)
I know for a fact it isn't really "5 Star" type of book, so I'm giving it 4.5 (while rounding up – Thanks Goodreads for your whole star rating system *wink*). There were a couple of chapters that seemed to be there for nothing but to bump the page count and there were LOTS of typographical/grammatical errors (and if
I
can spot them? They are GLARING). Those things did little to reduce my enjoyment, though, and I read this in one sitting. My friend
Deanna
picked up the audio version. I don't do audiobooks and I love Spade so much I heard his voice the entire time and even managed to get his pacing down, but if you aren't psycho like me the paper version might not go over quite as well.
(And in case you're wondering, this book made me want to have sex with him even more.)
ORIGINAL "REVIEW":
SPADE WROTE A BOOK!!!!!!!!!!!!!!!!!!
(Add this to the list of "Celebrities Kelly Might Actually One Day Have Sex With Because No One Else Is Probably Interested In Them" category.)