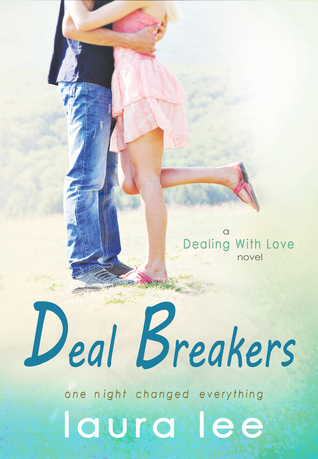 2 Stars
"Okay, here's the thing. I'm a virgin. And you need to relieve me of that." Riley sprays beer from his mouth all over the table. "The fuck you say?"

WARNING: THIS REVIEW IS GOING TO CONTAIN AN INORDINATE NUMBER OF GIFS – EVEN FOR ME. AND ALSO SPOILERS (IF A ROMANCE NOVEL CAN EVEN BE "SPOILED" SINCE THEY ALL USE THE SAME TIRED TROPES).
Riley and Devin meet on their second week at Nike U . . .
(GO DUCKS!)
Riley is the resident manwhore, Devyn is the vestal virgin. Riley invites Devyn to the local watering hole. . . .
He wants to bang. She's just looking for a friend. Devyn decides Riley fits the bill because . . .
"Sitting here with him, I feel like I've known him forever."
Over the next four years the two become besties until the day before graduation when Devyn asks Riley for a
big
favor – to deflower her. Fast forward to five years later where we find out that Devyn was left with a little souvenir from their one night of passion . . .
Okay. So
I
didn't like this one a whole lot, but that doesn't mean everyone else won't. Here are several reasons why it didn't work for me.
1. I didn't like the main characters, but especially Riley. He was a disgusting pig and I don't believe he would have stopped being so just by getting older. I also can't get on board with the I had a whoopsie baby and tried to call the dude once and never bothered leaving a message or telling him so now he's a giant scumbag and I hate him and will forever call him . . . .
Seriously? Grow up.
2. Feeding the other dessert, going to the hotel from
50 Shades
(barf – if anything would make my underbits dry up like the Sahara
that
would be it), rose petals, champagne, etc. . . . .
3. The sex. Is
"one looooong lick down the center"
sexy? Am I the only person who pictures this . . .
And then wants to vomit?
How about biting the most sensitive bud in a woman's lady garden? Or sucking on said part until it's flat against the roof of his mouth?????
Just me???
4. A very active wiener. His wang did a lot of "stirring" and "jumping" and . . .
(insert dubstep)
5. Pacing . . . .
This book goes from a womanizer to friends to baby surprise to the break-up of existing relationship to the make-up of old relationship to engagement in like 14.7 seconds which ends with . . . .
Really the only thing that I loved? The kid . . .
He was a funny foul-mouthed little bastard.
I also realized I'm even older than I thought because I have
no idea
what a "Fireball" is. In my head it's always been something like this . . .
but this book kept telling me it was alcohol.
ARC provided by NetGalley in exchange for an honest review.
Thank you, NetGalley!