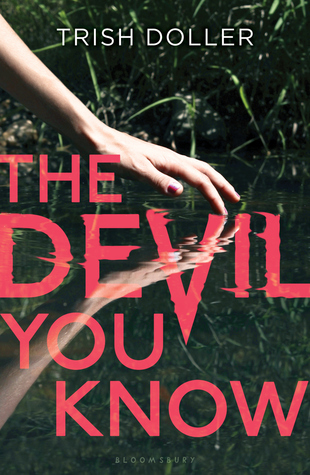 1 Star
It's been awhile since I've had a good rant. Buckle up kids this might be long (and it's guaranteed to be super spoilery and extra giffy).
The Devil You Know
is the story of Cadie who is just a small town girl, living in a lonely world. Since Cadie's mother died, she's been responsible for going to school, helping to raise her little brother, and working at the family-owned grocery store. She finally decides to take a night for herself and finds . . .
at a kegger down at the local campsite. The two boys she meets ask Cadie and another girl to tag along on a road trip and they agree . . .
Yep. Totally serious and I got totally excited because . . .
There's nothing like a little B-quality horror to really get my juices flowing.
Unfortunately for Cadie, it seems she never watched
Scream
. . . .
so she doesn't realize she shouldn't jump in some rando strange's tricked out car . . .
or that she probably shouldn't get her freak on in a cemetery with Bachelor #2 . . .
or that when the
other
girl who was super stoked to go road trippin' suddenly changes her mind (via text message of course) and is gone in the morning something might be up . . .
and she
definitely
shouldn't put two and two together that everywhere these cousins go, some bad s*&t seems to keep going down . . .
Oh Cadie . . .
I seriously wanted to punch her in the throat for being such a moron. However, an idiotic lead in a horror/suspense/whateveryouwanttocallit novel is something that is easily forgiven. What isn't forgivable? There was hardly any action. We're talking about
everything
of the murdery variety happening in the background until page 180 – out of a 250 page book. I don't know if it's because this is being marketed as a YA or what, but if the book is going to have characters making with the sexy, it should be ready to make with the stabby too.