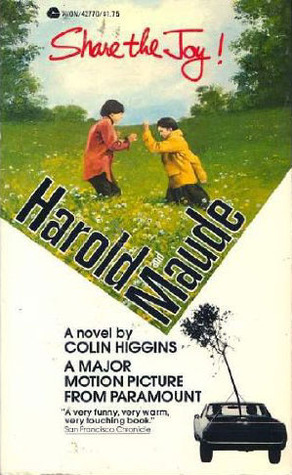 4 Stars
"It's been my experience that it's kindness that matters, and kindness is what the world sorely lacks."
Harold isn't what you'd call your average 19 year old. He spends his free time a little differently than most young men . . .
When he's not faking his own suicide, he attends funerals in order to pass the time. It's there that he meets Maude, a soon-to-be 80 year old with a real zest for life. As their friendship grows, Maude teaches Harold how to leave his idealizations of death in the past in order to live life to the fullest . . .
and eventually one of the sweetest (and easily most unique) romances of all-time blossoms . . .
"I believe that much of the world's sorrow comes from people who know they are this" - she held the daisy in her hand - "yet let themselves be treated as that."
If you haven't yet experienced Harold and Maude, I highly encourage you to do so. At over 40 years old, the film proves to be timeless. And although this book is simply a novelization of the film, so there's no additional material not contained in the movie version, it's still adorable and a great addition for your library.
Endless thanks to NetGalley for providing me an ARC of one of my favorite stories