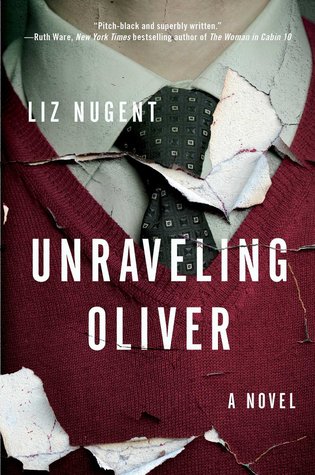 4 Stars
Shout out to all my homies who have given this many of the Starzzzzzz . . . .
And to you, my dearest Shelby . . . .
Meet Oliver . . . .
"I expected more of a reaction the first time I hit her."
If you're absolutely horrible like me when you read that opening line you might have been going . . . .
But by page 10 I knew that Oliver would most definitely not be my new Joe because he escalated the above-quoted situation purrrrrrty hardcore and before he realized that . . . .
As I kept reading, I was like . . . .
Not with the story itself, because not only was it easy to follow, but also because my butt was firmly glued to my chair from cover to cover on this one, but with the categorization of "psychological suspense." Even the library had this on the recommendation list for the "Shelf of Suspects" challenge. Here's the deal – THIS IS NOT A THRILLER. <<< See that? Do I need to say it louder?
THIS IS NOT A THRILLER!!!
If you go in expecting some wild and crazy ride, there is a bigly chance you will be disappointed just like my book bestie was.
Unraveling Oliver
is a character study – and the best thing is you don't just learn about Oliver's history, you learn about pretty much the entire ensemble. And yes there are a bounty of skeletons that end up falling out of various closets, but none of them are of a particularly "thrilling" nature. While the blurb missed the mark as far as how to shelve this book, the comparisons to Ruth Ware as far as story and delivery or Patricia Highsmith as far as the quality of writing are pretty decent. I dug it.
Book #7 in the Winter Reading Challenge because I am an overachiever
; )