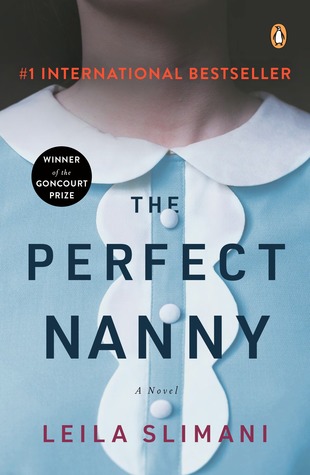 3.5 Stars


"The baby is dead."
I'm not exactly sure how I ended up with this book. I thought it must have been one of the suggestions from the library for the "Shelf of Suspects" challenge, but I just double-checked and it is not. Whatever way I ended up with it, I have to say that is one doozy of an opening line. I also have to say if you're expecting a story like this . . . .
As I will freely admit I was, you're not going to find it within the pages of
The Perfect Nanny
. This was
definitely
not a thriller. It was a character study. Lucky for me it was a rather good one. The story here is that Myriam has discovered life as a stay-at-home mom isn't nearly as fulfilling as she always imagined it would be. When an opportunity for Myriam to return to work as an attorney comes up, she is quick to take it. Especially after interviewing Louise – the
perfect
nanny. What follows is a brief, yet thorough, tale of how Louise went from being practically perfect in every way to murdering the children in her care.
Obviously if you are looking for chills and thrills and twists and turns, this isn't going to deliver. I'm glad I was able to change my expectations and I have to say it has left me questioning how many other books I would have enjoyed if they had been approached in this manner rather than with all of the rigmarole above. I'm looking at
you
, Rachel . . . .
Book #4 in the library's Winter Reading Challenge