5 Stars
Yep, I gobbled this up in like twenty-three seconds. You'll have to excuse the side effects that are occurring thanks to my gluttony . . . .
Like I said yesterday when my turn at the library finally came around: I DON'T EVEN CARE. This was
EXACTLY
what it was supposed to be. Nicholas Sparks-y and whoopsie baby that dude didn't know about and second chance romance where the female lead is all . . . . .
And dude is a tattooed superstar musician and thanks to the aforementioned song quote was all like this in my head . . . .
Even though that poor child is like 14 and I'm a granny and I do apologize to his mother for staring at the Google image that popped up of his abdominals for probably longer than is healthy and I will go to confession and say rosaries if need be. And thank the tiny 8 lb. 6 oz. Baby Jeebus he didn't have to smell like leather and pine and vanilla and cut grass and all the other bullshit NA authors talk about that make me think ewwww, that sounds turrrrrible, but instead just smelled like Burberry cologne and let me tell you that there is a fella around the corner who wears that sometimes and the ventilation system pumps the air from his office straight into my space and errrrrry once in a while it's like . . . .
But not really because I am not Harvey Weinstein.
Anywho, I do not care if everyone else thinks this is terrible. It probably is. All I know is it is just what I was hoping it would be and by the time (the fucking NINETY PERCENT mark – ouch) when dude was all . . . .
"I don't know if I can be Liam Paige around you. He doesn't treat women very well."
I was . . . . .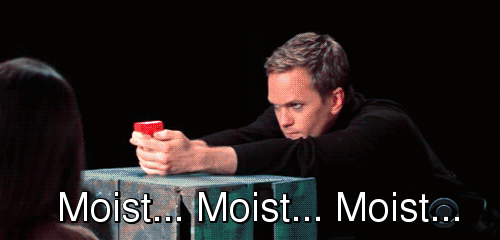 EVERY STAR!
ORIGINAL "REVIEW:"
Why yes, I am aware that this is some sappy sapfest which is currently being compared to a Nicholas Sparks type of story. And why yes, I am still going to read it. In my flannel PJs, eating a tub of Ben & Jerry's, watching a snowstorm . . . .