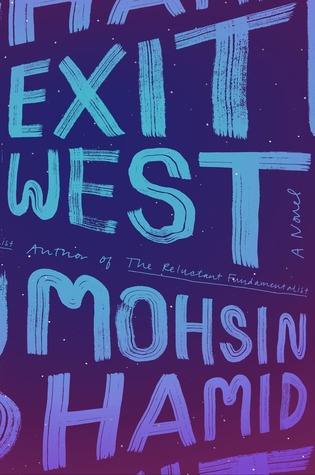 4 Stars
"The end of the world can be cozy at times."
It's glaringly obvious I don't read much of this "critically acclaimed" kind of stuff when even my book bestie sends a comment about how I'm reading something for smart people. I'm pretty sure she was waiting for something like this to happen once I got a few pages in . . . . .
Guess what???? Not only did I get sucked right in and finish it super fast, but I'm also pretty sure I read it right . . . .
This is the story of Nadia and Saeed. They . . . .
Young people just trying to figure out their way in the world, their romance is soon interrupted by war where . . . .
"One's relationship to windows now changed in the city. A window was the border through which death was possibly most likely to come."
But the same can't be said for doors. Because all around the world doors are opening – taking people away from certain death to new lands and new life . . . .
If you asked me my opinion of "magical realism" a couple of week ago I probably would have said I never read it. Turns out now I do. One hundred percent of the credit (blame?) goes to
Erica
and I'm so happy I dug it. So timely, so beautifully written, with a very simple lesson everyone should realize already . . . .
"We are all migrants through time."