4 Stars
1500th review. That's
proof I have no life
a milestone moment. It would have been great if I had some knock-my-socks-off-everybody-best-run-and-get-it-immediately 5 Star rave or (even better) a 1 Star flamefest. Buuuuuuuuut it's me who tends to fail despite her best intentions so you get this. On the bright side,
Like Lions
was my most highly anticipated release of 2019 and it made me break the "I don't like to read sequels" S.O.P. which are my reading habits.
Okay, let's get on with things. To say
Bull Mountain
knocked my socks off would be an understatement and, as I mentioned above, as soon as I finished I was like gimme a sequel now be-atch. Although it took a while and there were not only release date changes but what appears to be a publishing house switch-a-roo as well, my wish finally came true and my family dealt with a wife/momma kinda like such . . . . .
I'm not going to outright spoil things for anyone who hasn't picked up the first one yet, but I am going to say this 100% didn't go the direction I thought . . . or hoped might be more accurate . . . that I thought it would. (Maybe it's because David Joy wasn't the author haha – Panowich might not be as darksided as my mind wanted him to be.) Even the title was a bit of a bait and switch for me because you know the
lioness
is the boss bitch and the male??? Well . . . . .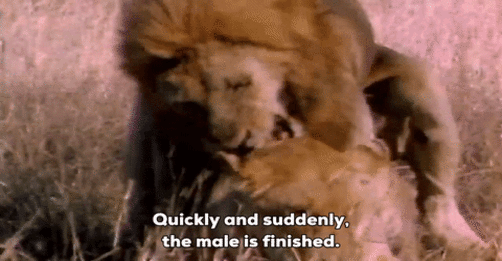 Like Lions
picks up where
Bull Mountain
left us with the Burroughs family legacy. It took me a minute or two to get my head in the game that was actually being played rather than the one I had devised during my impatient waiting period, but once I found the rhythm this ended up being another winner from a great storyteller.
Note to anyone thinking about reading this – it absolutely does not work as a standalone. Suck it up and get
Bull Mountain
first. Trust me, you'll have . . . . .
ARC provided by NetGalley in exchange for an honest review. Thank you, NetGalley!
ORIGINAL "REVIEW:"
Approved for an ARC yesterday - entire family gone until 6:00 p.m. . . . . .