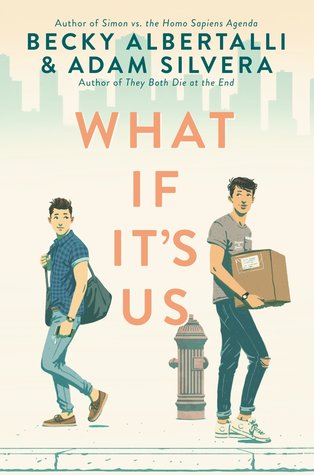 4 Stars
It's the last day of the year and I'm still 20 reviews behind which throws my 2018 tally off, will make me start the new year already behind, and various other unmentioned first world problems I'm sure. Bottom line is, anything I churn out is going to contain even less helpful content than the usual. I'm starting with
What If It's Us
because not only did I
just
read it (after a typical Kelly-vs-Library-this-will-expire-in-less-than-24-hours "Challenge Accepted" moment) so it hasn't yet slipped through the cobwebs which make up my brain matter, but also because I was TOTALLY prepared to be the person who hated it due to all of the "shipping," and NOTEVERYONEISAFUCKINGHARRYPOTTERSUPERFAN and stop acting like such a victim all the time and 16-year-olds who freely roam New York City with little to no parental supervision and various other "Mom" issues as I am clearly not the target demographic for this novel. But then . . . . .
"Six days ago I met Arthur at a post office and the universe reached out with both arms to pull us together."
And goddammit . . . . .
This was adorable. A gay teenage Nora Ephron movie in print format.