4 Stars
First of all, every other bazillion review on this site saying this book is the perfect Christmas romance is 100% accurate so you don't even have to bother scrolling any further on this shitshow of a gif festival. I didn't know anything about
One Day In December
when I decided to read it other than the following:
1. It had the word December in it and that's pretty much enough for me;
2. It was both a Book of the Month
AND
a Reece's Book Club selection which makes me kind of look like this . . . .
3. Crown Publishing was willing to give me a copy since they apparently haven't realized I'm a nutcase yet; and
4. My motto in life is . . . .
Now I have to confess, when I started reading this and Laurie and Jack's eyes met through the windows of a bus where they shared but a moment of kismet before being whisked out of each other's lives I was
totally
feeling the vibes of . . . . .
If I would have bothered reading
anything
-
anywhere
about this dang book, I would have realized that I should prepare myself for a ten-year timeline that was more like this holiday fave . . . .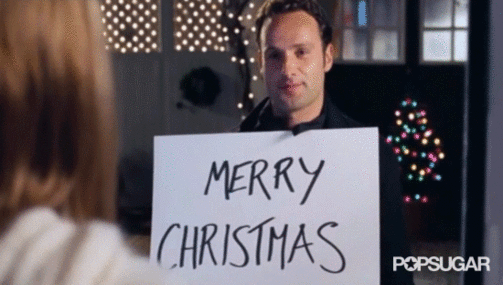 No matter what, this story was all sorts of squishy holiday feeeeeeelllllllzzzzzzzzz. What are you all waiting for????
ARC provided by Crown Publishing in exchange for an honest review . . . . but since I need instant gratification I actually ended up reading a library copy before I even got the hard copy in the mail.