2 Stars
"Jojo Moyes meets Eleanor Oliphant " . . . . .
A note to all publishing houses, blurbists, whoever else lends a hand in writing things like the above hoping it will sell a lot of books/earn high ratings simple due to the namedropping . . . .
I mean, I bought into it enough to request this from NetGalley, sure, but I wouldn't hand over my hard earn dollars on a comparison like the above ever – mainly because I'm well aware that there is a snowball's chance in Hades that there could even be something that resulted in a successful JoJo Moyes and
Eleanor Oliphant
mashup. Making statements like this backfires nearly 100% of the time. Stick with appealing to users via cutesie covers and titles like this one has. You'll find many of us are pretty much
whores
easy sales.
This one gets a "meh" amount of stars for the simple fact that I am not a music lover and this is
a lot
about music. Playing music, building instruments, music music music. It also didn't help that the leading lady was supposed to be . . . .
"A fucking trainwreck of a forty-year-old who reads people's diaries and shags other women's husbands."
Which would normally have me saying . . . .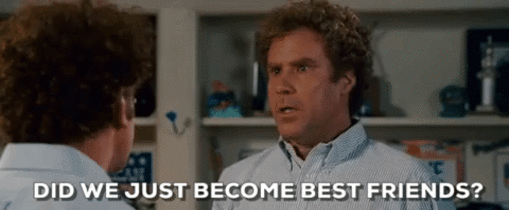 But in this case only had me feeling annoyed that there was so little keeping my interest. And this was a story that should have
really
kept my interest. A woman discovers everything about her longtime relationship is not what she thinks, befriends her snarly employee and an elderly patron of her store and finds herself. Sadly, after finding myself lost in all the cello speak there was no hope for me.
ARC provided by NetGalley in exchange for an honest review.
Thank you, NetGalley!