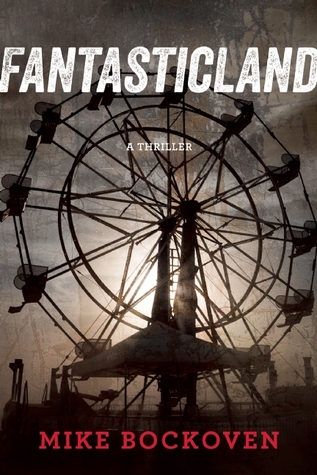 5 Stars
FantasticLand
is getting every Star and I ain't even sorry.
Like the blurb says, this story is a modern-day . . . .
Ha! I keed. It truly is
Lord of the Flies
meets
[insert battle to the death book/film of you choosing here]
. More specifically it is about . . . .
"What happened in FantasticLand during the thirty-five days dubbed "The Battle of the Tribes."
Here's the deal: In the Fall of 2017 Hurricane Sadie was being tracked off the coast of Florida. It was anticipated she would be a wreaker of havoc, but no one ever anticipated her effects would be felt so far inland and just how powerful she would become. Basically, the only thing that could have been worse is . . . .
While the National Guard, local authorities and all humanitarian efforts were focused on the coastal regions, 326 employees of FantasticLand were left to their own devices. Weeks later, 207 were evacuated. This is the story of what happened, told in interview format by the survivors. It was oh so very . . . .
(If you haven't seen that movie, you really need to rectify it immediately or there's a possibility I will defriend you. j/k. *cough* maybe *cough*)
This was everything it should have been. Gory, nauseating, action-packed and a story that didn't miss a beat from the first page to the last. I luuuuuuuuuuuuuuuuuuuuuuuurved it.