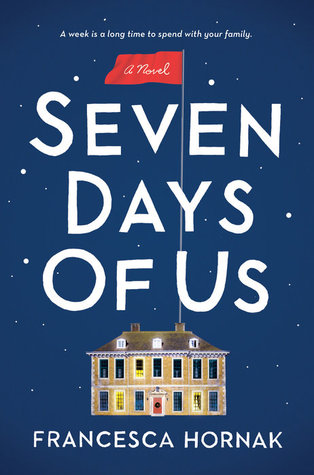 4 Stars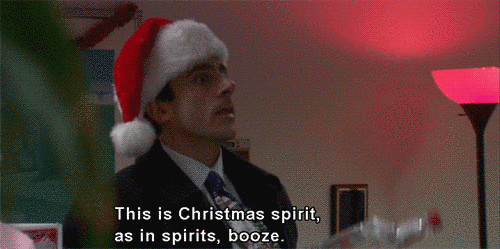 I normally throw a little "thank you" disclaimer at the very end of my reviews when I score a freebie in order to cover my tail for the FTC guidelines and not much more. That's because 99.99999% of the time I am the one
begging
requesting the ARC myself, and also because by now it should be glaringly obvious that I'm brutally honest in my reviews no matter what manner I obtained about any given book. This time the case is different and, although I'm under no obligation to do so, I want to say thank you to the publisher for being brave enough to poke this old grizzly bear in order to see if I was interested in an advanced copy and risk my wrath should things have not gone well.
Seven Days of Us
may have never ended up on my radar if she wouldn't have contacted me and I would have missed out on meeting my type of people.
The story here goes a little something like this . . .
"By the time you read this, my family and I will be under house arrest. Or, more accurately, Haag arrest. . . . . For exactly one week we are to avoid all contact with the outside world and may only leave the house in an emergency. Should anyone make the mistake of breaking and entering, he or she will be obliged to stay with us, until our quarantine is up."
What could be better than a week spent surrounded by loved ones in a stately manner home in jolly old England????? Oh, right . . . .
"This whole family is so – so fucking self-absorbed. What's wrong with you all?"
If you like your characters and plot to be sunshine and unicorn farts and your manor house to be magazine worthy, the Birch family and their dilapidated property probably aren't where you'd like to spend your holiday season. If you're like me and enjoy taking a trip to Dysfunction Junction where others' skeletons might come tumbling out of any opened closet at any moment, this one might be a winner. Although
Seven Days of Us
doesn't come out for several months, I'm jumping the gun on posting a review here to get it on your radar if you already know you will find yourself surrounded by
loved ones
during the holiday season . . . .
I received a free copy of this book. Duh. It didn't sway me in any way to post a positive review. The blurb was right – I enjoyed The Vacationers and I enjoyed this. Now I'm questioning why I've avoided reading The Nest.