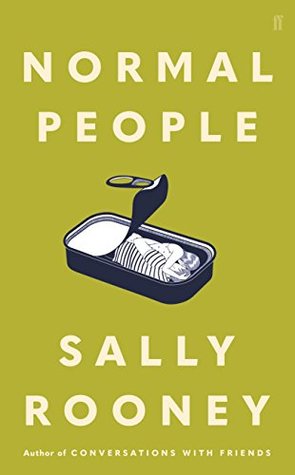 4 Stars
"I don't know what's wrong with me. I don't know why I can't be like normal people."
Back in the times of B.C. (that's "before children" for all of you not familiar) on the occasional Saturday I would venture out to a little place . . . . .
Where super artsy fartsy films (generally with subtitles) were shown. Sticky floors, stale popcorn, crackling/backfeed-filled speakers, grainy film quality and movies no one else had ever heard which resulted in about five people max in the seats. My idea of paradise.
Normal People
is the literary equivalent of the type of film that would be shown there. Not big budget, no bells and whistles, no all-star cast and certainly no butterflies and rainbows. Shortlisted for the Booker Prize,
Normal People
is a
different
sort of romance as you follow Connell and Marianne and their ever-morphing relationship from childhood through adulthood. Simply put . . . . .
And the tale is a bit of a chicken and egg regarding whether they were always that way or became more so as their dysfunctional relationship evolved.
Don't let the "deeply political" or "will make you cry" taglines scare you off - this book is phenomenal. Many thankings to my buddy
Sam
(and more importantly his 5 Star "oh-my-lort-that's-like-seeing-a-unicorn-in-real-life rating) for helping propel this to the top of Mount TBR.