4 Stars
WARNING: THIS IS 127% GIFS. IF YOU DON'T HAVE UNLIMITED DATA, STAY FAR FARRRRRRRR AWAY. (SORRY, CRICKET WIRELESS USERS LOL.)
Burt Reynolds had been appearing in movies/television shows for 20 years before I was even born. Due to my age, along with a pretty severe allergic reaction to most Western movies, his arrival in my life was marked by a film that would remain one of my favorites forever . . . .
When I got older I got a chance to experience his role in one of the most iconic films ever made . . . .
(And when I got reeeeeaaaaaallllllly old I even read the book.)
But Enough About Me
covers nearly all the highs (and lows) of Burt Reynolds' career. From good decisions such as appearing in the two aforementioned films - to things he would later determine were decisions such as . . . .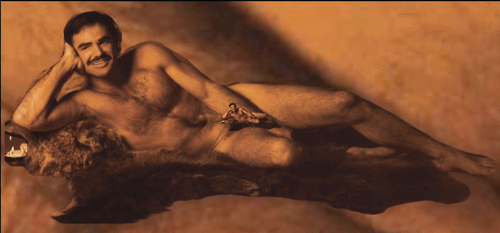 From great friends, both male . . . .
And female . . . .
To the one who got away . . . .
And the role that revamped a career (along with the line he didn't want to say) . . . .
What's different from other memoirs is that Burt tells these stories with himself playing second fiddle. He focuses on the person he is speaking about at the time and their impact on his life rather than the other way around. He's not afraid to tell it like it is – especially when it comes to his opinion of Marlon Brando and a handful of others - but does his best to gloss over his failed marriage with Loni Anderson rather than dragging her through the mire. At times his ego shows through and I definitely have a hard time believing he was quite the choir boy he attempts to make himself out to be when it comes to the fairer sex. But he's Burt so somehow it all works.
I put myself on the wait list for this after hearing of Burt Reynolds' passing. I wanted to hear him talk to me a little more, I guess, and tell me about his life on my way to and from work. It was like having coffee with an old friend. If you're a fan, I highly recommend.