3.5 Stars
Well, it took me nearly the entire 21 day checkout period to finish this audio collection, but I did it and I think listening was the right way for me to go. That's not a comment I make lightly either since my drive time is so short and my attention span much like someone most are familiar with . . . .
I've repeated ad nauseum that short stories aren't my bag, but the novella on the other hand??? Those could be my bread and butter. Joe Hill gives a great explanation for why the novella works so well in his afterward. You get the benefit of a fully fleshed out story, but nary a paragraph can be wasted if you want to keep the reader invested. The bonus (for me at least) in a collection of novellas is the fair to middling selections are easily dismissed and soon-to-be forgotten while the good ones will stay with you, quite possibly for a lifetime. Hill's father's
The Body
being the perfect example.
So without further ado let's talk about the first selection in
Strange Weather
called "Snapshot:"
This was my first experience listening to an audiobook performed by . . . . .
And now I never want anyone else to ever read to me again. Ever.
I fell in love with Wil Wheaton when I was just a little kid and he made me wish I was a boy coming of age in 1960 . . . .
He's held a special place in my memories ever since. Fitting that "Snapshot" happens to be one about memory. 5 Stars for Wheaton's performance, but 3 for the story itself which I thought would have been
much
more powerful if it had concluded at the end of Part 1 of the audio and the "Phoenician" and his "Solarid" camera being an imagined boogeyman conjured by the mind of a woman suffering from dementia rather than him actually being one. Props to Joe Hill for the Stand By Me soundtrack shout-out, however. That will be the selection that plays me through my workday today for sure.
I automatically assumed "Loaded" would be a miss for me since I prefer to keep my fiction and political opinions as separated as possible, but dagnabbit . . . .
I'm still not interested in discussing gun rights
EVER
on social media, but talk about a story that kept me hooked from start to finish. Every star. (But I will say the narrator chose a pretty weak delivery for the main female voice and that sucks because she wasn't some Mary Sue.)
Which leads us to "Aloft" – a story about a guy who nearly shits his pants before jumping out of an airplane and ends up actually shitting his pants at some point after landing on a cloud . . . .
Sorry. I just can't. 1 Star.
Last but most certainly not least is "Rain." Narrated by Red, I had pretty high expectations for this one due to the choice of reader alone . . . . .
(Does anyone else tune in just to see what she's reading??? That one she's reading right there is a good'un)
Anyway, again I'm happy to report this did not disappoint. The narration was great, Honeysuckle was great, and what can I say about the story itself????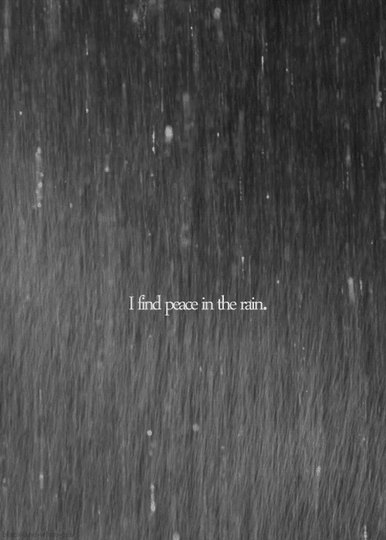 4 Stars.
I'm giving 3.5 Stars to the collection in its entirety. It was definitely not a waste of my listening time.