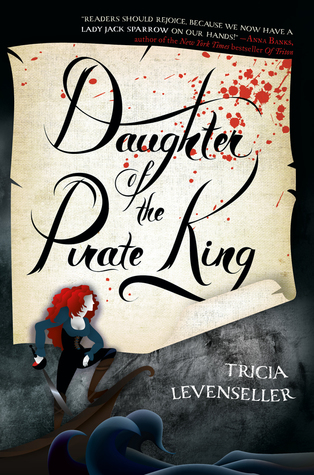 1 Star
WARNING: THAR BE SPOILAGE
I've come to the conclusion that there are two types of grown women in the world. Those who love Disney and all of its princesses and then there's me . . . .
I don't understand how the other half thinks and they probably feel the same about me. That being said, I requested this from the library after seeing it being equated to "a female version of Jack Sparrow" which had me immediately going . . . .
If I had known I was getting a Disney princess story I wouldn't have wasted my time. Especially if I had known it was going to remind me of the most vapid of them all . . . .
Who doesn't turn out to be a mermaid, but instead is . . . .
Just kidding. She ends up being part siren. Buuuuuuuuut you don't find that out until you're a goodly chunk into the story because we're too busy finding out this crap is going to be a kissing book which had me all like . . . .
And also saying things like . . . .
When bitch can take a bloodied lip, but god forbid the bad guy decides to cut off her fiery red locks (because OF COURSE she has red hair). Not to mention rather than kicking ass like a real pirate, this chick relies on her feminine wiles and opts to seduce multiple male characters which left me all . . . . .
FFS – in case you didn't get the message – TIME'S SUPPOSED TO BE UP. Why don't you female authors get on board and stop writing stupid bimbos and instead write some stabby ones. I have been so impressed with the Young Adult genre recently. This one was like taking twelve steps back. Oh, and OF COURSE it's a series . . . .