3 Stars
My friend
Jilly
gets the credit (blame???) for this one after posting a review for
Matchpoint
, the second in this series, that she had picked up in order to "decompress" from some stabbier selections. I thought that sounded like a good idea and it became an instantly better idea when I found out this first one was available on the ol' Kindle for free. That is perfect for me because . . . .
Then I took a gander at her review for
An Affair To Dismember
and saw a comparison was made to the Stephanie Plum books, which is the equivalent for me to this . . . .
Jilly wasn't lying. From a quirky grandma to a "love triangle" (term used
EXTREMELY
loosely since it is not the dark ages and women are allowed to date more than one man at a time until they D.T.R.), this truly does fall into the "if you like Stephanie, you'll probably like Gladie" category.
Much like Stephanie, poor Gladie is just trying to make a dollah outta fiteen cent. She sucks at jobs, though, so she's ended up back at her Grandma's house in order to learn the family business of matchmaking. (I know, I know, you're just gonna have to kind of go with it and create some alternate reality in your head that makes this a viable career – like the entire town is in a black hole with no WiFi so they don't have access to Tinder or match.com.) When the neighbor dies, Gladie doesn't think much of it – until she goes and pays her respects on the family and gets a little more info . . . .
"I don't think Randy Terns slipped and hit his head on the table. I think he was murdered. I think someone hit him over the head."
After that it's on like bing bong as
Stephanie
I mean Gladie becomes an amateur supersleuth while finding herself in various over-the-top predicaments . . . .
Where she keeps running into the local police chief . . . .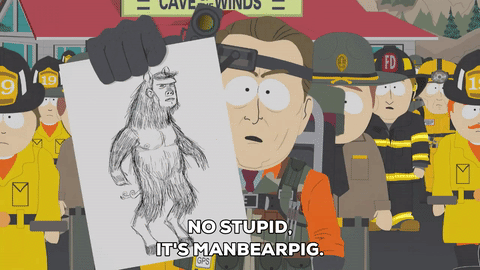 And also her Grandma's new neighbor, who may or may not be the guy who shot Bin Laden . . . .
If you're looking for something that's light and funny and could easily be turned into a Hallmark Mystery Channel movie-of-the-week to veg out on while still in your PJs at 3:00 on a Saturday afternoon and while eating your weight in chocolate-drizzled kettlecorn (not that I know anyone who would do something like that), this might be a winner. (Don't let the 3 Stars fool ya – 3 Stars is about as high as I go when it comes to these types of books. I really did have fun reading it.) Get it for free
RIGHT HERE
.