4 Stars
"I'm not a good guy."

"I don't think I care."
What can I say about Ainsley Booth?????
I've wanted to read this sucker ever since the first time I saw it due to the super classy title and the fact that the fellar on the cover reminded me a bit of . . . .
However, I am fully aware of my limitations and knowing it was being released as a
SERIAL
(a/k/a the only thing more irritating to me than a series) was enough to keep me away. When another pervert who shall remain nameless *cough Shelby cough* informed me this was available for
FREEEEEEEEEEEEE
(go get you some
RIGHT HERE
) and it was the entire first book – not the first of the three part serial – I one-clicked that sumbitch as fast as my fat little fingers would let me. Then I went to my youngest's baseball tournament and had multiple parents ask what I was reading. Good times.
The story here is of Cole and Hailey. Hailey is a silver-spoon type with a heart of gold from a family who has a hard time steering clear of scandal. Cole is a "fixer" of situations like those Hailey's family is prone to getting involved with. Part security guard, part private investigator, part criminal – Cole and the other members of The Horus Group do whatever it takes to clean up messes. That knowledge has made Hailey keep her guard up, despite Cole's animal magnetism. Normally that would be the best case scenario for Cole, but Hailey's been crawling under his skin . . . .
"When I say you're a distraction, I mean I can't get you out of my fucking head. I wonder what the inside of your mouth tastes like and if you'd pull my hair when I go down on you."
And then . . . . . .
This book is exactly what the title claims it to be. As Cole says . . . . .
"Even though we've shared a kiss and I've gotten her off, most of the time she doesn't like me."
When I saw this was a love/hate type of story, I was expecting plenty of this . . . .
And also some of this . . . .
Imagine my surprise when there was a bit of plot thrown in for good measure. What starts as a simple TMZ type of story quickly morphs into a potential crime ring between a couple of squicky bad guys . . . . .
I also
always figure I'll hate the female lead
never expected to get so many grins out of a story with a title like this, but Hailey's internal voice was pretty freaking funny. No "inner goddess" here, she thought normal, self-deprecating things like . . . .
"I think about taking off the skirt, but it's better that Cole not see the full extent of my thighs until after we've had sex. Plus I'm cute. You're cute, I mouth at myself in the mirror. The chubby chick stares back, not quite believing me. You give Cole Parker a hard-on."
And while there were some things that never jive with me like being so caught up in the moment a condom isn't used without even taking 10 seconds to make sure no babies or STDs will be happening as well as some talk about being
"slippery now, sloppy even"
which is seriously . . . . .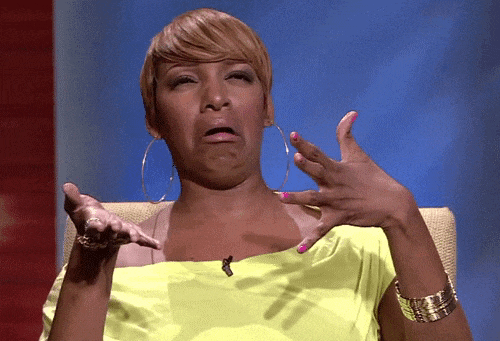 I really couldn't expect that
NOT
to happen in a book with a title such as this.
Additional props to the endless epilogues that didn't waste too much of my time talking about the sappily ever after mumbo-jumbo, but instead talked more about how to . . . . .